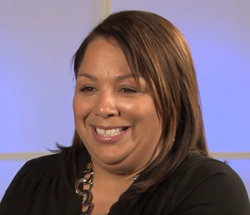 Multifocal lens implant procedures are so advanced and the results so dramatic, especially with the Symfony lens. I can't imagine why a patient might not choose this procedure.
Charlotte, NC (PRWEB) October 26, 2016
Christenbury Eye Center now offers a new implantable multifocal lens by Abbott Medical Laboratories, the TECNIS® Symfony Extended Range of Vision iOL. Multifocal lens implants have been available for years; however, the TECNIS Symfony implantable lens is an upgraded technology providing even greater benefits. This new lens' multiple benefits include high-quality vision at all distances and astigmatism correction. Night vision and reading vision in dim illumination is also improved. The implant procedures at Christenbury Eye Center are performed by Dr. Jonathan Christenbury and Dr. Casey Mathys.
In a 3-month study by the manufacturer, patients said they would choose the TECNIS Symfony implant procedure again. At Christenbury Eye Center, patients say in their testimonials, they are very pleased with this life-changing procedure.
One patient, Niliva Felipe, says, "I spend a lot of time in front of computers…reading, studying and working on my Ph.D. Today, [after TECNIS] I cannot tell you enough that I have bionic eyes. I swear by them…. I feel like I'm 22 again and my vision is better than 20/20."
Patients normally choose a multifocal lens implant procedure to eliminate their reading glasses or bifocals. The TECNIS Symfony lens offers vision near and far and all distances in between.
Cataract patients also choose a multifocal lens implant. The implant is performed at the same time as the cataract removal surgery. Post procedure they are not only cataract free, but they no longer require reading glasses or bifocals or the need for future cataract surgeries.
"Why would anyone wear glasses at all?" says Dr. Jonathan Christenbury, Medical Director at Christenbury Eye Center. "Multifocal lens implant procedures are so advanced and the results so dramatic, especially with the Symfony lens. I can't imagine why a patient might not choose this procedure."
Dr. Christenbury's passion for this procedure results from personal experience. After he received a lens implant in both eyes, his vision continues to be a perfect 20/20 years later. He continues to stay on top of the latest technology in this vastly improving field to bring the best options to his patients.
The TECNIS Symfony lens is now available at Christenbury Eye Center. If you would like to see if you qualify for a multifocal lens procedure, contact Christenbury Eye Center at (877) 702-2020 or visit the Christenbury Eye Center website to request a free consultation.
About the Christenbury Eye Center
Dr. Jonathan Christenbury established Christenbury Eye Center in 1987 and is known for his groundbreaking work in vision care. For two decades he has consistently been one of the first surgeons in the Carolinas to perform many pioneering vision care procedures including LASIK, Visian ICL and TECNIS.
Dr. Christenbury performed the first LASIK procedure in the Carolinas in the early 1990s and since that time has performed more than 100,000 laser vision correction procedures. He performed the first WaveFront Customized IntraLASIK in the Carolinas in 2005. Today, Dr. Christenbury is the most experienced multifocal implant surgeon in the United States.
Dr. Kenneth Mathys is a Board-Certified, fellowship-trained Cornea and Refractive surgeon. He earned his medical degree at Case Western Reserve University. He completed an ophthalmology residency at the University of North Carolina at Chapel Hill where he was honored with the position of Chief Resident. Upon completion of residency, Dr. Mathys continued his ophthalmic training as a Cornea and Refractive surgical fellow at Piedmont Hospital in Atlanta, GA. Dr. Mathys is a member of the American Academy of Ophthalmology and the American Society of Cataract and Refractive Surgery.