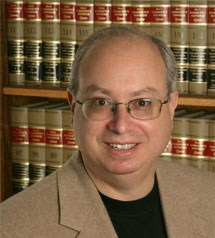 People trying to file without a lawyer to represent them will be confronted with 98 new pages of legal mumbo jumbo.
Los Angeles, CA (PRWEB) December 02, 2015
"People trying to file bankruptcy starting December 1, 2015, are in for a shock," said Bayer. "That's the day when new mandatory bankruptcy forms must be used. People trying to file without a lawyer to represent them will be confronted with 98 new pages of legal mumbo jumbo."
The new forms were designed to make it easier to file bankruptcy, but Bayer predicts it will have the opposite effect. The new forms come with thirteen pages of instructions, which is a big clue of how difficult it will be for the average person to do this on their own. Furthermore, the instruction pages state that if you do not have a lawyer, the filer is responsible for complying with the U.S. Bankruptcy Code, the Federal Code of Bankruptcy Procedure, and all of the local forms and local rules that have been adopted in all of the various bankruptcy court divisions, wherein the layperson might possibly have a lot of difficulty meeting the standard.
"The new forms also contain serious warnings: If you are filing without a lawyer, you are required to sign a waiver of legal rights page that informs you that any mistake or inaction may harm you," said Bayer, who has been an attorney for thirty-six years handling only bankruptcy cases. "If you file without an attorney, you are still responsible for knowing all the same legal requirements that trained lawyers are required to know."
The legal rights waiver states: "I have read and understood this notice, and I am aware that filing a bankruptcy case without an attorney may cause me to lose my rights or property if I do not properly handle the case." In the past, adds Bayer, bankruptcy courts have usually dealt leniently with people who make unintentional mistakes. "From now on, that old saying 'I've never done this before' may no longer work as an excuse for the mistakes a layperson will almost always make in the handling of their own case," said Bayer.
Bayer adds that most bankruptcy judges are fair and compassionate. However, he also says there are some judges who will always follow rules to excess and unfairly penalize people who who just need a break, and these new forms may encourage those judges to deal harshly with people who have made minor errors.
Bayer strongly urges anyone filing for bankruptcy utilize the services of a reputable bankruptcy firm. He says if you think you can't afford legal advice, think again. That's because his firm, Bayer Wishman & Leotta, has provided complimentary legal consultations for bankruptcy ever since they opened in 1989. All lawyers at Bayer Wishman & Leotta are bankruptcy experts, and will not recommend bankruptcy to anyone unless they need it.
About Bayer Wishman & Leotta
The bankruptcy law firm of Bayer Wishman & Leotta has successfully represented clients in Los Angeles and the surrounding areas for over 26 years. They are State Bar Certified Bankruptcy Specialists who bring experience, skill and creativity to the highly complex area of bankruptcy law. For more information, please call (800) 477-3111.