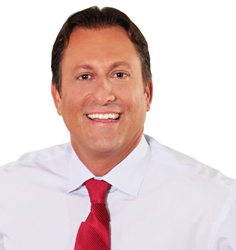 Lerner and Rowe Gives Back is proud to support the life-altering efforts of ISF to bring medical spinal care to the impoverished.
Phoenix, AZ. (PRWEB) October 10, 2013
Lerner and Rowe Gives Back, a non-profit foundation established by Personal Injury Attorney Kevin Rowe, announced they are proud supporters of the 2013 Diamonds & Dice Gala to be held Saturday, October 12 to support the International Surgical Foundation. The Rat Pack era charity event, presented by Right Toyota, starts at 7:00 a.m. at the Musical Instrument Museum in Phoenix, Arizona. Evening highlights include silent and live auctions, a raffle drawing for a new Toyota Corolla, prize winnings and delicious hor d'oeuvres. 100% of the proceeds raised will go to the International Surgical Foundation (ISF).
"It's one thing to face a debilitating medical condition with no possible treatment options in sight. It's another to have a treatable medical condition, but not to be able to receive care because of limited access to medical care services and funds," said Lerner and Rowe Gives Back founder, Kevin Rowe, Esq. "Lerner and Rowe Gives Back is proud to support the efforts of ISF and their many volunteers and contributors who bring life-altering medical spinal care to the impoverished."
Tickets for the event are $50.00 per person. Raffle tickets for the Toyota Camry can be purchased before the event at Desert Institute for Spine Disorders or Right Toyota in Scottsdale. For more information on entry and raffle tickets, please contact Jane D'Amelio at 480-478-6000 or via email at jtenaglia(at)righttoyota(dot)com.
About International Surgical Foundation (ISF)
ISF is a non-profit 501 (c)(3) organization that was founded out of a need to provide the very best in surgical treatment of all spine disorders to the impoverished population of the Dominican Republic. Preventable spine related problems found in the country have resulted in major neurologic disorders that the foundation is now able to help treat through much needed spine related surgical services. They are able to do so partly in thanks to their professional volunteers and contributions they receive from generous sponsors and supporters. Visit http://www.surgicalcharities.org for more information about ISF and to learn how to make a donation or other ways to get involved.
About Lerner and Rowe Gives Back
Lerner and Rowe Gives Back is a nonprofit organization founded by Kevin Rowe, managing partner of Lerner and Rowe Injury Attorneys and Lerner and Rowe Law Group. The organization believes in paying forward the law firm's achievements and successes by assisting other community organizations that serve children and struggling families. Organizations they work with advocate for the improvement of children facing poverty, illness, disease and other areas of need. In addition to children in need, they support groups that touch the lives of the hungry, homeless, sick and abused, and even our four-legged friends. For more details about their nonprofit organization visit LernerAndRoweGivesBack.com.
For more details about the law firms visit lernerandrowe.com, lernerandrowelawgroup.com or follow them on Twitter or Facebook.
# # #