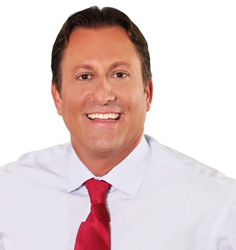 Together we can make a bigger difference than on our own.
Paradise Valley, AZ (PRWEB) November 14, 2013
Lerner and Rowe Gives Back announce their second time sponsorship of Debbie Gaby's Celebrity Catwalk presented by Sleep America Charities. The Arizona law firm's nonprofit organization's founder, Attorney Kevin Rowe, will also be competing for attention as he walks the runway for charity. The fundraiser will be held Thursday, November 21, from 11 am – 2 pm at Montelucia Resort & Spa in Paradise Valley. A portion of proceeds raised from the charity fashion show will be donated to The Salvation Army KROC Community Center and The Starlight Foundation.
"Sleep America Charities is founded on similar beliefs to the Lerner and Rowe Gives Back foundation; that we can make a big difference in our community if we work together," said Lerner and Rowe Gives Back founder, Kevin Rowe. "It's a privilege to not only be a sponsor of this great fundraiser, but to also be chosen to participate in Debbie Gaby's Celebrity Catwalk to help raise funds for local charities."
Event highlights include a live auction, fall luncheon, featured fashions provided by Dillard's, dream boxes, and much more. Event tickets may be purchased for $175 per person, $1,000 for VIP ticket preferred runway seating, or $1,750 per table (10 seats). Contact Silvia Castro‐Burden with Sleep America Charities with any donation, sponsorship, or ticket purchase questions by calling (602) 442‐6543 or via e-mail silvia.burden(at)sleepamerica(dot)com.
About Sleep America Charities
Sleep America Charities is dedicated to improving the quality of life for others by providing assistance, support, and other resources to deserving Phoenix Valley charities and organizations in need. Since opening in 1997, it has been their privilege to give back to the communities where they live and do business. They love supporting children and families in need through organizations that focus on their needs. Sleep America has given to over 500 different local organizations through water donations, gift certificates and bed programs. Learn more about the charity at http://www.sleepamerica.com/aboutus/charities.aspx.
About Lerner and Rowe Gives Back
Lerner and Rowe Gives Back is a nonprofit organization founded by Kevin Rowe, managing partner of Lerner and Rowe Injury Attorney, P.C., and Lerner and Rowe Law Group. The organization believes in paying forward the law firm's achievements and successes by assisting other community organizations that serve children and families struggling from economic occurrences. Organizations they work with advocate for the improvement of children facing poverty, illness, disease and other areas of need. In addition to children in need, they support groups that touch the lives of the hungry, homeless, sick and abused, and even our four-legged friends. For more details about their nonprofit organization visit LernerandRoweGivesBack.com.
For more details about the law firms, visit lernerandrowe.com or lernerandrowelawgroup.com. For current updates, follow them on Twitter (twitter.com/lernerandrowe), or Facebook (facebook.com/LernerandRowe).
###