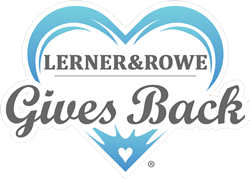 In an effort to keep the admitted children's spirits high, the hospital is asking for financial donations to make sure they can still dress up and participate in fun Halloween activities like arts, crafts, tricks, and treats!
PHOENIX (PRWEB) October 13, 2021
Lerner and Rowe Gives Back is excited to announce its $10,000 contribution to Phoenix Children's, allowing the hospital to purchase 360 Halloween costumes for infant and teen patients as part of the fun activities planned for the holiday. In addition to dressing up in costumes, patients will also have the opportunity to enjoy Halloween-themed arts, crafts, tricks, and treats. Further, Phoenix Children's brought back its spooktacular online FREE Halloween greetings portal that allows individuals to send a cute message to brighten the day of patients.
"Due to COVID-19, Phoenix Children's has seen an increase in the intake of patients. As parents, grandparents, aunts, and uncles, our team wanted to help the hospital offset costs that will allow for it to ensure more fun and festive activities for the children currently in its care," shared Kevin Rowe, ESQ, founder of Lerner and Rowe Gives Back.
The Phoenix Children's Hospital is the sixth-largest children's hospital in the country and the largest source of pediatric care to low-income families in Arizona. Lerner and Rowe Gives Back hopes that others will open their hearts and join it in showing these recovering children some love and support by sending a free greeting or gifting a financial donation. To discover the many ways to give directly back to the hospital, visit PhoenixChildrensFoundation.org.
More About Lerner and Rowe Gives Back
Lerner and Rowe Gives Back is a nonprofit organization founded by Kevin Rowe, managing partner of Lerner and Rowe Injury Attorneys and Lerner and Rowe Law Group. The foundation believes in paying forward the law firm's achievements and successes by assisting other community organizations that advocate for the general health and well-being of children, struggling families and individuals, as well as our four-legged friends. For more details about their nonprofit organization visit LernerAndRoweGivesBack.com.
For more details about the law firms visit lernerandrowe.com, lernerandrowelawgroup.com, or follow them on Twitter, Instagram, and Facebook.
###