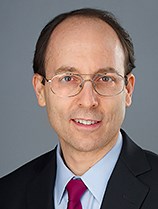 Professionals can learn how to anticipate and solve problems with letters of credit by attending this forum.
New York, NY (PRWEB) October 11, 2013
Michael Evan Avidon, Co-Chair of Moses & Singer's Banking and Finance practice will be one of the speakers at the 2013 NY Standby & Guarantees Forum on Oct. 24 and the 2013 NY Letter of Credit Law Summit on Oct. 25. Registration is open to bankers, lawyers, business professionals and others interested in letters of credit and bank demand guarantees. The programs are sponsored by the Institute of International Banking Law & Practice.
The programs are designed to be interactive, with experienced panelists drawn from banking, law, academia and business engaging with the audience.
On Oct. 24th, Mike will moderate a panel on letters of credit and escrows. Key topics include:
1. How to replace an outstanding LC with one issued by a different issuer, without a gap in coverage for the beneficiary or undue risk for the applicant and the two issuers.
2. Handling problems that arise when LCs and other papers need to be executed and circulated in advance of a closing.
3. Avoiding traps for the unwary - LC's issued in favor of an escrow agent rather than directly to the person who is supposed to benefit from the LC drawing.
On Oct. 25th, Mike will moderate a panel on bankruptcy and insolvency. Key topics include:
1. Lessons from the MF Global cases concerning differences between cash collateral and undrawn standby letters of credit.
2. Lessons from the Gilday case concerning a conflict between the terms of a bankruptcy court order and the terms of an LC.
3. Bankruptcy reform proposals and their potential impact on LCs.
Both days will include other panel discussions, including with respect to practice rules such as UCP600, ISP98, and the new URBPO.
Michael Evan Avidon is widely recognized for his knowledge of secured and unsecured lending transactions, supply chain finance and workouts. His letters of credit practice involves standby, direct pay and commercial letters of credit, demand guarantees and letter of credit litigation. Moses & Singer LLP, a law firm founded in 1919, serves the legal needs of prominent businesses and successful individuals in New York City and worldwide.