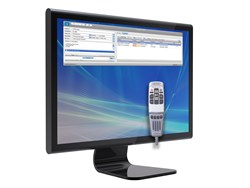 In healthcare, accuracy is paramount and it is absolutely vital to reduce the chance of human error wherever possible. Lexacom 3 with EMIS integration has enabled us to do exactly that and we're delighted with it
(PRWEB UK) 15 October 2013
The risk of sending inaccurate correspondence has been eliminated at The Calverton Practice, thanks to a new digital dictation system, which integrates fully with the practice's electronic patient records. The practice has switched to Lexacom 3, which fully integrates with the EMIS clinical records system for improved accuracy and efficiency.
The Calverton Practice relies on EMIS, the most widely used clinical system in the UK, to hold and manage its patient notes as well as using digital dictation to record and transcribe referral letters.
Before upgrading to Lexacom's latest software, the two systems didn't integrate, meaning some patient details had to be added separately, increasing the chance of errors. With clinical integration, however, correct patient data is included automatically, directly from the electronic patient record.
Alan Selden, Practice Manager, was delighted when Lexacom announced full EMIS integration, which is not offered by other dictation systems. "In healthcare, accuracy is paramount and it is absolutely vital to reduce the chance of human error wherever possible. Lexacom 3 with EMIS integration has enabled us to do exactly that and we're delighted with it," he said.
Lexacom 3 works seamlessly with EMIS, eliminating the risk of the wrong patient being linked to a dictation. As soon as a doctor begins his dictation (during or immediately after a consultation), the correct patient data is automatically included with the dictation. When retrieved by the secretary for typing, the correct patient information is included directly from the EMIS system, and the final document is automatically filed in the patient's notes.
Janet Lee, practice secretary, is delighted with the new system. "Lexacom is brilliant. It makes me feel much safer knowing that the dictation I'm transcribing already contains all the correct patient data."
The Calverton Practice was delighted to find that EMIS integration was included as standard with Lexacom 3. Alan Selden added, "Our previous supplier was becoming more and more expensive with additional charges being made when we changed our in house systems. Lexacom not only gives us the added benefit of approved EMIS integration but is also a better option financially."
Ends
About Lexacom
Lexacom first pioneered digital dictation software in 1997 and it is now used to create over 10 million documents a year by professionals in the healthcare, legal and financial professions. Lexacom 3 offers maximum efficiency, control and flexibility when dictating, transcribing and reviewing documents. Lexacom 3 is the only digital dictation solution approved by all three major clinical systems, and offers the ability to:

Dictate wherever, whenever with the Lexacom Mobile App
Return transcriptions to author electronically for checking/approval (fully compatible with Lexacom Mobile for approval on the move)
Send attachments or add notes with your dictations
Monitor your workload with advanced management and reporting tools
Securely share information across sites, even where no network connection exists
Take advantage of automatic software updates and technical help
Lexacom provides a flexible service that can be tailored to individual clients. They offer a free, no-obligation 30-day trial to all new customers and provide excellent support through their UK technical team.
For more details, visit http://www.lexacom.com.