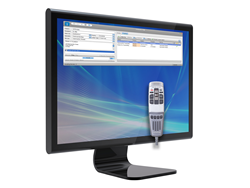 We were particularly impressed with way Lexacom integrates with clinical systems and how intuitive the software is to use.
Sheffield (PRWEB UK) 23 April 2014
Sheffield Clinical Commissioning Group, Hallam and South Locality, has appointed Lexacom to provide digital dictation software to 22 GP practices, to improve efficiency, speed up patient referral times and safeguard patient safety.
In line with the CCG's commitment to deliver high quality, efficient and cost effective healthcare services for patients, Hallam and South Locality Commissioning (HASC) is funding the rollout of Lexacom Digital Dictation to support GP practices in their efforts to meet the NHS Commissioning Board's target for paperless referrals by 2015, and reduce the amount of time spent on admin. The move will free up time for both doctors and admin staff to concentrate on other activities, while ensuring important patient correspondence is produced accurately and quickly.
Gordon Osborne, HASC Interim Locality Manager, said: "All GP practices are keen to find reliable ways to improve the service they provide to patients. Having assessed the benefits of Lexacom digital dictation, we are confident that our practices will see a significant improvement in efficiency when they switch to this new system. We were particularly impressed with way Lexacom integrates with clinical systems and how intuitive the software is to use."
As well as recognising the benefits of digital dictation in speeding up patient referral times, HASC was keen to explore opportunities to increase take up of the Choose and Book system, in line with the targets set by NHS England. Lexacom created a mandatory Choose and Book dropdown menu for HASC, so that GPs have to select the relevant categories at the time of dictation, ensuring secretaries instantly know which clinics to book for which patients.
Gordon continued: "It's much easier for secretaries to book the right clinics. They don't have to check with the GP first and there are fewer cancelled appointments and queries as a result."
Lexacom Managing Director, Dr Andrew Whiteley, said: "We are delighted to be working with practices in Sheffield to help them provide high quality, efficient services to patients. By adapting our software to include the mandatory Choose and Book categories, patients, practices and HASC all benefit through improved accuracy, efficient service, and delivery against NHS targets."
In addition, as the only digital dictation software approved by the three leading clinical systems, EMIS, Vision and SystmOne, Lexacom will integrate with whichever system Sheffield practices use, ensuring accurate patient data is always included in each dictation.
For further information about Lexacom, visit http://www.lexacom.co.uk or follow @LexacomDictate on Twitter.
About Lexacom
Developed by doctors, for doctors, Lexacom digital dictation enables clear, accurate correspondence to be recorded immediately, by doctors and other clinicians. The dictations are immediately sent electronically to the practice secretarial team to be transcribed, avoiding the frustrations and delays associated with tape-based analogue systems still in use at many practices.
Using the highest security standards to encrypt patient data, doctors can also record correspondence, referrals and patient notes on the move via the Lexacom Mobile app, which is ideal for home visits and ward rounds.
Lexacom's latest software, Lexacom 3, offers a host of new features including reporting functions which enable referrals to be tracked and audited, and full integration with EMIS, Vision and SystmOne for improved accuracy and efficiency.