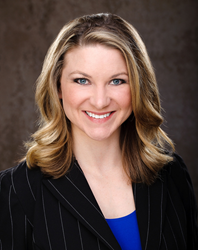 My team and I appreciate that our hard work and dedication to our profession and our clients are being recognized.
Denver, CO (PRWEB) February 01, 2016
Five Star Professional is pleased to announce Lexie White, Cherry Creek Properties LLC, has been chosen as one of Denver's Five Star Real Estate Agents for 2015.
The Five Star Real Estate Agent award program is the largest and most widely published real estate agent award program in North America. Agents are measured using an objective, in-depth research methodology with significant focus on customer feedback and overall satisfaction.
"I am honored to receive the 2015 Five Star Real Estate Agent award for the third year. My team and I appreciate that our hard work and dedication to our profession and our clients are being recognized," says Lexie. "We are very grateful for our clients' support and trust in allowing us to help them achieve their homeownership goals! We have great clients and have enjoyed working with each one!"
Five Star Professional partnered with 5280 magazine to recognize a select group of Denver-area real estate agents who provide quality services to their clients. Less than 7 percent of real estate agents in the area were selected. Lexie was featured, along with other award winners, in a special section of the September issue.
"The Lexie White Team offers complete services for buyers and sellers in the Denver metro area and excels in negotiating the best possible price for clients! We care about educating clients throughout the entire process, and we deliver top-notch service to create the best possible experience!" Lexie explains. "I have been a successful Realtor for 14 years and am a multiyear Five Star Real Estate Agent award winner. The Lexie White Team is a top producer for Cherry Creek Properties, LLC."
The team includes buyer's agent November James, transaction coordinator Lisa Barker and administrative assistant Sarah Gilbert.
"Their warm and down-to-earth personalities set them apart from their competition!" Lexie raves. "The majority of the team's business comes from referrals, and I am grateful for the fantastic clients we have had the opportunity to work with!"
"Our list of local Five Star Real Estate Agents can be an invaluable resource for anyone looking to buy or sell a home. These agents are exceptional in their field and their commitment to client satisfaction; and are right in your backyard," says Dan Zdon, CEO, Five Star Professional.
Lexie White's Five Star award profile can be viewed here.
About the research process:
Now entering its 13th year, Five Star Professional conducts in-depth, market-specific research in more than 45 markets across the United States and Canada to identify premium service professionals.
Five Star Professional contacts thousands of recent homebuyers to identify award candidates. Phone, mail and online respondents rate their real estate agent on 10 satisfaction criteria. Candidates with a qualifying client satisfaction rating move on to be evaluated on objective criteria such as experience, production levels and disciplinary and complaint history.
Real estate agents do not pay a fee to be considered or awarded. For more information, visit http://www.fivestarprofessional.com.