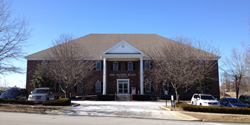 Lexington, KY (PRWEB) February 28, 2014
The Bair Foundation Child & Family Ministries, a national provider of social services dedicated to the treatment, restoration and empowerment of children, youth and families has announced today that they have moved the location of their Lexington office.
The address of the new location is 2393 Alumni Drive – Suite 205, Lexington, KY 40517-4286. The local phone number has changed to 859-519-3273 and the new fax number is 859-519-3274.
This larger facility allows The Bair Foundation to better serve the needs of their local community, and reflects their long term commitment to providing quality care and services to foster youth and at-risk families. Bair looks forward to the company's future growth at this location that will enable them to eventually diversify their services and provide optimal care and support that strengthens families and keep children safe.
About The Bair Foundation
The Bair Foundation is a national organization that has successfully cared for and treated children, teens and families for over 45 years. With 30 offices in 9 states it offers a myriad of community based services which include Structured Intervention Treatment Foster Care, Traditional Foster Care, Adoption Services, Medically-Needy Foster Care, Independent Living Services, Parent Empowerment Program, B.E.S.T. Program, Wraparound Services, In-Home Services, Assessment Home, and Outpatient Services. The Bair Foundation is accredited by COA (Council on Accreditation) and is a member of The Evangelical Council for Financial Accountability, Alliance for Children and Families, Christian Alliance for Orphans, and Foster Family-Based Treatment Association. To find out more about The Bair Foundation, visit http://www.bair.org and http://www.facebook.com/thebairfoundation.
Contact Information:
Christina Bacon, Program Director
Phone number: 859-519-3273
cbacon(at)bair(dot)org