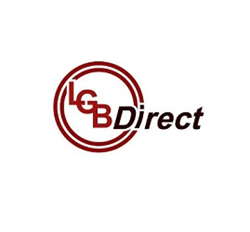 "We give customers what they want by engaging in conversations, building a relationship with them and listening to their needs
London (PRWEB) July 10, 2015
The leadership seminar was held on Saturday July 4th at the Mondrian London. Situated on the banks of the River Thames in the famous Sea Containers building, Mondrian London has incredible views with balcony suites looking onto the river Thames. The designers captured the essence of the original building by exuding 1920s cruise ship glamour, integrated with modern twists and sophisticated design that the Mondrian brand is known for.
About LGB Direct: http://www.lgb-direct.co.uk
Although a relatively small event, the new leadership seminar was one of Lyudmil's favourite speaking engagements of the year so far. "These more intimate events provide an opportunity to interact with almost every attendee on a one-on-one basis, through either the seminar or at the networking event held afterwards. Getting to interact with attendees and hearing their feedback is always a very rewarding process. This was a particularly ambitious group of individuals who asked insightful and thought provoking questions, and were very determined to learn and get the best out of the day," said Mr Borisov.
Managing Director Lyudmil Borisov has run his business LGB Direct in London for the last 5 years, and through the consistent year on year growth of his business, the firm achieved an increase in sales for their clients by over 40 per cent in 2014 and a 34 per cent growth of ROI. Lyudmil has been recognized for his achievements by being asked to speak at a number of industry events in 2015.
Based in London, LGB Direct are an outsourced sales and marketing firm that deliver interactive and personalised marketing solutions.
LGB Direct lives by the philosophy that outsourcing sales and marketing should be a stress free experience that offers many benefits to a business. Since Lyudmil Borisov founded the company back in 2010, LGB Direct have become one of the market leaders in the sales and marketing industry. LGB Direct's sales force meets with consumers on a face-to-face basis, taking the time to explain a product or service and determining individual customer's needs. "We give customers what they want by engaging in conversations, building a relationship with them and listening to their needs," says Lyudmil Borisov. The firm's continued success has resulted in client demands to increase their representation and they are planning to expand the LGB Direct brand into other UK cities this year.