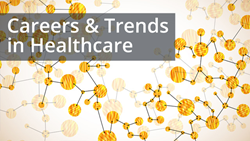 No one should have to choose between their passion and their career
London, London (PRWEB UK) 12 March 2014
With over 15 years' experience in machine learning and automation development for top medical companies, London Global Laboratories founder Robert M Wenzel is now offering career counselling, resume critiquing services, career conversations and on-demand webinars geared towards preparing young graduates for a career in healthcare technology.
Wenzel's personal career coaching sessions provide a clear vision of the most important trends affecting the healthcare market, such as prevention-centric treatment, early diagnostics and personalised healthcare.
He has already helped graduates secure roles at industry-leading companies like Beckman & Coulter, Olympus and Siemens by sharing innovative business models and expertise in product design, predictive algorithms (machine learning), robotics and software development.
Recent student Ali Imad Fadlallah said, "Roberts's wide range of expertise was evident and extremely helpful. From insight within the consulting field to in-depth resume review, his perspective as a hiring manager and business leader helped me to refine my resume and best highlight my strengths. I am greatly satisfied with how much I was able to gain from just 30 minutes with Robert. I highly recommend his services!"
London Global Laboratories is also offering intern positions for students and graduates who want to gain the necessary practical experience to become Software Developers, Product Designers and Data Scientists.
Wenzel recognises how difficult it can be to get started in a competitive and rapidly expanding field like healthcare technology and hopes to equip young graduates with marketable skills to turn their passion into a lucrative career.
He says, "Over the years, I've had a few employees who more or less slid into a career. They produced good results but weren't working to their full potential because it wasn't their dream job."
"No one should have to choose between their passion and their career," Wenzel continued. "That's why I've partnered with Evisors to help inspire future healthcare tech workers and get them on the right path to a career they really enjoy."
Graduates interested in booking a consultation with Robert M Wenzel can visit the Evisors website for more information.
About London Global Laboratories
Founded by Robert M Wenzel, London Global Laboratories is an independent consultancy firm specialising in commercial research, business innovation and future technologies in healthcare. With more than 15 years of experience in initiating, developing, and launching industry-leading technologies, London Global Laboratories helps its clients to develop winning products and services. For more information please contact Robert(at)LondonGlobalLaboratories(dot)com, or visit the website http://www.LondonGlobalLaboratories.com/.