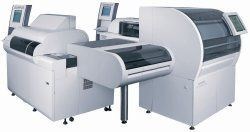 Wenzel and his team of experts can turn, even troubled projects, into remarkable success stories.
London, London (PRWEB UK) 19 November 2013
The latest addition to London Global Laboratories' consultancy package is designed to provide clients with an introduction to Director Robert M Wenzel's proven project management methodology. During the 30 minute session, clients will gain valuable, industry-specific best practice insights as well as high-level strategic advice for executing a successful software development project, human-robot interaction or robotics system.
With over 15 years' experience building and implementing projects from scratch to achieve international success, Wenzel and his team of experts can turn, even troubled projects, into remarkable success stories.
"Our secret ingredient is our unique perspective. We not only scrutinize the intricacies of the system itself, but also how the system integrates with the environment and how users react to it from their point of view," said Wenzel. "This combination helps us to create better systems with excellent back-end as well as front-end technology."
Wenzel has always taken a keen interest in machine learning and began developing software at school. He says, "I've dedicated my entire career to this field and I'm very proud of the product innovations we have helped create for our clients."
London Global Laboratories has also developed a wide variety of robotics and healthcare solutions with a great deal of success. Markus Menner, Manager of Product Development at Olympus, said "[London Global Laboratories] provided excellent services and... was the one driving the software development and the team for the main product line."
Wenzel moved his independent consultancy from Germany to London a year and a half ago to help his British and international clients more efficiently. He says, "Although the internet enables us to connect instantly, an in-person approach, such as tailored seminars delivered on location, is still very important in today's global business."
About London Global Laboratories
Founded by Robert M Wenzel, London Global Laboratories is an independent consultancy firm specialising in commercial research, business innovation and future technologies. With more than 15 years of experience in initiating, developing, and launching industry-leading technologies, London Global Laboratories helps its clients to develop winning products and services. For more information or to schedule your free 30 minute consultation session, please contact Robert(at)LondonGlobalLaboratories(dot)com, or visit the website http://www.LondonGlobalLaboratories.com/.