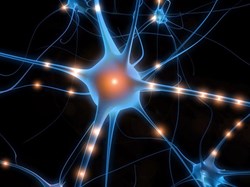 Today's business world is widely built on intelligent algorithms to drive growth and sustainable profits.
London, London (PRWEB UK) 3 September 2013
After attending an Artificial Intelligence and Machine Learning course at Stanford University this summer, Robert M Wenzel, Director of London Global Laboratories, combined the new insight from sciences with over 15 years of experience in machine learning, software and business development and has developed the new consulting service which focuses on providing automated algorithmic solutions to drive growth and profitability in business.
Sophisticated machine learning algorithms have been central to the study of robotics and artificial intelligence for years and are now being used to increase revenue streams across many sectors, including retail, finance and healthcare. Customised websites use these algorithms to predict various trends, such as buying behaviour and consumer preferences, which help businesses to achieve effective market segmentation.
"Today's business world is widely built on intelligent algorithms to drive growth and sustainable profits. Companies like Amazon, Netflix and Google use so-called 'recommendation systems' to generate personalised suggestions for each individual customer; real estate companies use machine learning algorithms to define and predict housing prices; and the finance industry bases their trading systems on algorithms", Wenzel explains.
The same machine learning algorithms used in robotics can also help in medical diagnostics and prescription. Recent studies have shown that an artificial intelligence system can save over 50% of healthcare costs whilst improving the outcome for patients by up to 42%.
London Global Laboratories offers affordable online and phone consultation services, specialised project work to help develop new technologies, and troubleshooting to over come any challenges a business or project may encounter.
Wenzel says, "To stay competitive in a world of personalised search and customised user experience, companies – SMEs in particular – must learn how to make these algorithms suit their business needs, which is why our new consultancy package focuses on machine learning and how it can be applied in a business context to accelerate growth."
About London Global Laboratories
Founded by Robert M Wenzel, London Global Laboratories is an independent consultancy firm specialising in commercial research, business innovation and future technologies. With more than 15 years of experience in initiating, developing, and launching industry-leading technologies, London Global Laboratories helps its clients to develop winning products and services. For more information please contact Robert(at)LondonGlobalLaboratories(dot)com, or visit the website http://www.LondonGlobalLaboratories.com/.