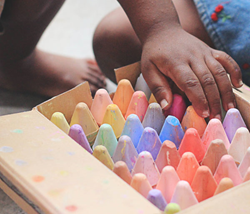 "You see, it turns out there are few quality daycares to choose from – even in a great suburban school district! We are excited to bring this excellent preschool education to Evanston families."
Evanston, Illinois (PRWEB) June 28, 2016
Little Green Tree House focuses on green daycare practices and a play-based curriculum. They use cloth diapers and fill their classrooms with non-toxic toys and books. Each child over the age of 12 months is provided 3 nutrition-packed organic meals each day with a choice of gluten-free, dairy-free, vegetarian or special meals for children with food allergies and intolerances. In addition, they also provide Music and Spanish enrichment programs.
The Evanston Little Green Tree House will be approximately 11,000 square feet with 12 classrooms ranging from infant to Pre-K. There will be on-site private indoor and outdoor play areas. Once fully grown, Little Green Tree House in Evanston will offer places for 130 children. The location will be built and ready for enrollment in early 2017.
With three central Chicago centers already established, why Evanston? Betsy Taylor, Enrollment Associate for LGTH explained "We chose Evanston based on feedback from our families. Over the last 7 years we have seen our families grow and leave central Chicago to move to the suburbs. I can't tell you how many times they asked if we could simply pick up the school and move it with them! You see, it turns out there are few quality daycares to choose from – even in a great suburban school district! We are excited to bring this excellent preschool education to Evanston families."
About Little Green Tree House
Little Green Tree House opened their first early childhood education center in the West Loop in 2009. A second location was opened in Chicago's Lakeview neighborhood in 2013 and a third school opened in 2015 in Lincoln Park. Combining quality childcare with a modern learning environment, Little Green Tree House aims to build a strong educational foundation for the future of our children and our world.
For more information on the Little Green Tree House (Evanston) opening or to be put on our interest list contact Betsy Taylor at 312-492-9876 (option 1).