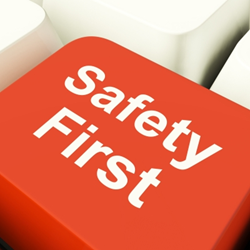 We plan to make it better as each year passes, and I will really enjoy going to the games
Glasgow, Scotland (PRWEB) January 19, 2015
Public liability insurance leaders, Save Insurance.co.uk, announced that it is now a sponsor of the Cleland Boys Club in Wishaw North Lanarkshire. The sponsorship developed after Save Insurance's managing director, Ted Johnston, was invited to a match between the Cleland and Wishaw boys.
"The team's chairman, Andrew Wilson, asked if a company like Save Insurance would be interested in supporting the team's activity and progress," said Johnston. "My answer was a definite yes."
Save Insurance, whose website is http://www.saveinsurance.co.uk, will sponsor the team for 10,000 pounds per year to cover the cost of transport and new football kit. In addition, Save Insurance announced that the boys' uniforms will have the Save Insurance logo on them.
"We hope it works out for both of us, including the chairman of the club, as times have been hard over the last few years," said Johnston. "We plan to make it better as each year passes, and I will really enjoy going to the games."
According to Johnston, Lanarkshire is a big place, and he hope that in addition to bolstering his company's brand, the main reason he supported the club is because his roots are in Motherwell, just four miles from Cleland.
Save Insurance has been working to save people money on their insurance since 2013. The company is comprised of professionals with extensive knowledge in the insurance industry. To help clients save money, the company's website compares different insurance packages from different providers thus making a client's search easier and more accurate.
The company offers clients no-cost comparisons on liability insurance for businesses. According to the website, they do not make money from their clients, which should help provide confidence to prospective customers.
Getting the right form of insurance can save clients money even if they are looking for the cheapest policy, said Johnston. Additionally he added that getting the wrong type of policy can limit the use clients ability to use their property efficiently or cause problems down the line in the event a client needs to file a claim.
About Save Insurance
Save Insurance is a free comparison system for U.K. business owners who need insurance for their every day running of their business. For more information, please visit http://www.saveinsurance.co.uk/