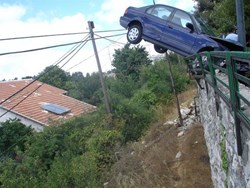 (PRWEB) December 19, 2013
Each year America is home to over 6 million car crashes. With such statistics at hand, it is incredibly important for drivers to have a good auto insurance plan. However, since no one wants to spend more on car insurance than is necessary, drivers should know which insurance coverage plans they need, and which ones they don't. To assist in this area of knowledge, Rate Digest recently released an article detailing the differences between two principal coverage plans ­– liability and collision.
Here is how the article explains them:
In the event of a car crash, liability insurance covers damage done to other vehicles if the insured is at fault. Therefore, if a driver with liability coverage crashes into another vehicle, and he or she is at fault, then they will be covered by liability. Liability also pays for inanimate objects that cars often crash into, such as stop signs and guardrails. The article further states that cars should usually be covered by liability, and are often required to by law.
Collision car insurance covers the insured's car whether or not the insured was at fault in the crash. Collision coverage does not, however, cover damage done to other people, cars, and objects. The article further asserts that those who are particularly prone to crashing should consider collision coverage.
About Rate Digest:
Rate Digest is the unique provider of an online car insurance comparison tool. By simply entering their zip code, drivers can compare rates from national companies and find the rate that is best for their personal financial and vehicular situation. For all this and more, visit http://www.ratedigest.com today.