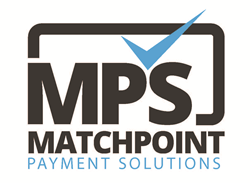 Freeport, NY (PRWEB) September 17, 2014
Company co-founders Long Island entrepreneur and owner of Advantage Paryoll Services Long Island Robert Basso and Justin Friedberg, an experienced customer service professional, recognize the challenges that businesses face when selecting and working with a merchant services company. Matchpoint will assist businesses in securing the best credit card processing solution.
"Matchpoint will provide hands-on services for businesses and focus on providing direct cost savings with strategies for growth. We see this as a much-needed new approach in this competitive sector. My years of customer service experience gained at Advantage Payroll combined with Justin's knowledge of the retail environment will be used to offer an approach that is unique in the marketplace," said Rob Basso, co-founder of Matchpoint Payment Solutions.
Matchpoint is affiliated with Advantage Payroll Services Long Island. The two companies will work together to provide businesses with ways to increase operational efficiency as well as profits. Advantage Payroll Services Long Island is the New York Region's largest independently owned and operated payroll processing and tax filing provider. The company has been in business for over 17 years and has close to 3,000 clients.
"At Matchpoint our primary goal is to gain the confidence and trust of business owners and managers. We realize that business owners have long faced challenges with many merchant services companies. Our approach involves addressing the specific needs of each business, reducing costs and offering clear and empowering services, rather than programs that are confusing and complex. We are adopting a different attitude in serving our clients than most current merchant services providers," said Justin Friedberg co-founder of Matchpoint Payment Solutions.
For Matchpoint, customer relations plays a vital part in its business strategy. The company offers hands-on training and is always available to answer questions and provide support. Its direct, personal approach minimizes stress and provides solutions instead of headaches.
For more information about Matchpoint Payment Solutions, visit http://www.matchpointpayment.com or contact Justin Friedberg at (516) 200-6266 Ext. 202. Matchpoint Payment Soutions is an Elavon Payments Partner & Registered MSP/ISO of Elavon, Inc. Georgia, a wholly owned subsidiary of U.S. Bancorp, Minneapolis, MN.