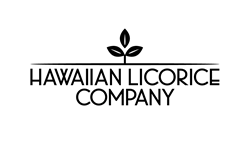 Enjoying our licorice is truly a vibrant experience for all the senses.
Honolulu, HI (PRWEB) June 23, 2016
Due to tremendous success on Kickstarter, the Hawaiian Licorice Company is on its second crowd funding campaign. The support has allowed the company to begin making the licorice candy with certified organic ingredients. In addition, they are in the process of developing a new line of gluten free licorice.
The company started out with four, all natural fruit-infused flavors including Sunshine Pineapple, Aloha Cherry, Black Tropical Storm, and Strawberry Sunset. They are now offering Sour Cherry, Sour Strawberry, Sour Red Apple, Sour Mango and Pomegranate.
"The response has been incredible and we are so proud of how far this product has come thanks to crowd funding," said Kristina Nguyen-Udsen, who holds a PhD in immunology and a minor in nutrition and is the co-owner of Hawaiian Licorice Company. "True to form, we are also harnessing the power of crowd sourcing to decide which flavors we develop next. Enjoying our licorice is truly a vibrant experience for all the senses. It is made with aloha and you can taste the sunshine with every bite."
With 830 backers and $39,333 pledged, the continued support on Kickstarter will allow the company to move new initiatives forward, such as their gluten free line. Nguyen-Udsen estimates needing an additional $20,000 to bring the new initiatives to fruition.
The Hawaiian Licorice Company is based in Honolulu and began with two moms that share a love of licorice and fabulous Hawaiian flavors. The candy is made with certified organic ingredients, zero artificial colors and flavors, and no preservatives or GMOs. The candy is low in fat and cholesterol, vegan and kosher certified, and is as mouth-watering as it looks.
Watch the video to learn more about the delicious beginning of the Hawaiian Licorice Company (VIDEO LINK). To contribute to the campaign, please visit Kickstarter. For additional information, go to the Hawaiian Licorice Company.