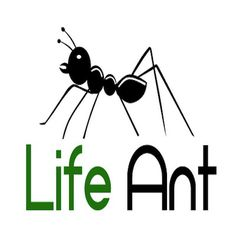 The biggest reason that prices are so affordable is that the life expectancy has increased in the United States
New York, NY (PRWEB) November 17, 2014
Life Ant, a New York City-based company that specializes in life insurance policies, recently announced the launch of a new article, "Life Insurance is Getting Cheaper For People Over 70." The new post, which can be found at http://www.lifeant.com/life-insurance-getting-cheaper-people-70/, reveals the findings of a new survey: even seniors over 70 years old can now secure affordable life insurance policies.
According to the article, life insurance was not typically available for senior citizens—save for small "burial policies" mean to cover funeral expenses. However, these burial policies were very expensive and only included very small death benefits. Seniors who owned such policies often paid more money in premiums than they received in death benefits, making it virtually impossible to afford a new policy by the time they were 70.
Yet, this statistic changed drastically: the new survey uncovered surprising data: the monthly life insurance policy cost for a healthy 70-year-old male was $100 or less per month for $100,000 in death benefits. This price is affordable even on a fixed income.
Life Ant acknowledged that the price does increase when a person reaches 75, but at age 79, the policy is still less than $300 per month. US Census Data showed that senior citizens earned about $35,000 per year, and at $100 per month, life insurance is less than four percent of their earnings.
"The biggest reason that prices are so affordable is that the life expectancy has increased in the United States," stated a representative of Life Ant. "Life insurance companies seem to be conservative when reducing the cost of insurance in response to rising life expectancy, so premium prices for older people are slow to drop. The good news is that prices have now fallen into a range that even most seniors may consider affordable given the death benefit."
Life Ant encourages seniors to explore their life insurance options, especially because pensions are shrinking in today's economy and seniors are expected to live longer. Additionally, some seniors may still have families to support, and life insurance policies help to provide for families in case a policyholder passes away suddenly. Seniors now have affordable options even in their later years.
Individuals interested in learning more about Life Ant and its work can visit the company's website for more information.
About Life Ant:
Established in New York City in 2013 by former life insurance agent Thomas Rockford, Life Ant hopes to become the top provider of life insurance in the United States. For more information, please visit http://www.lifeant.com/life-insurance-getting-cheaper-people-70
Life Ant
215 E 24th St. Suite 120
New York, NY 10010
(917) 426-8093