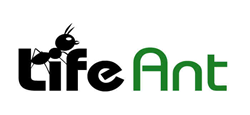 Once retirement is reached, and the owner is ready to take a benefit from their policy, there are multiple ways to extract income from the policy
New York, NY (PRWEB) January 28, 2015
Life Ant, a New York-based company that specializes in connecting its clients to affordable life insurance quotes, recently announced the launch of its latest article, "Using Life Insurance To Save For Retirement." The article, which is available at http://www.lifeant.com/using-life-insurance-save-retirement/, helps individuals understand the best ways to grow their cash values through life insurance and contribute their earnings to a retirement savings account.
According to the article, the safest and most predictable form of life insurance that can be used to help save for retirement is whole life insurance. This type of insurance is backed by the insurance company's cash reserves: the life insurance company usually makes dependable minimum guarantees regarding the growth of the cash values, which is often exceeded with dividend payments. In simpler terms, whole life insurance acts as a fixed income instrument that ensures regular payments in the form of dividends.
Dividends are useful because they can be utilized in a multitude of ways. For example, policy owners can use them to offset premium dues or purchase additional insurance. However, wise insurance holders could reinvest the dividends into the policy, which allows the dividends to grow and increase the total return to the policy owner.
"Once retirement is reached, and the owner is ready to take a benefit from their policy, there are multiple ways to extract income from the policy," noted the article. "As previously discussed, the owner can take dividend payments directly to them each year. With a large enough policy, these payments can provide for living expenses without touching the principal balance of the policy, or, more commonly, the owner will need to take some of the excess cash value from the policy."
Life Ant notes that many types of people can benefit from smartly planned life insurance policies. In another one of its popular articles, http://www.lifeant.com/faq/best-life-insurance-smokers/, the website shares some of the best life insurance policies for smokers.
Individuals interested in learning more about Life Ant and its insurance advice can visit the company's website for more information.
About Life Ant:
Established in New York City in 2013 by former life insurance agent and financial advisor Thomas Rockford, Life Ant seeks to become the premier choice for life insurance quotes in the United States.
Life Ant
215 E 24th St. Suite 120
New York, NY 10010
(917) 426-8093