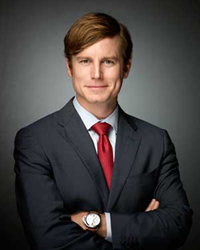 When someone buys a life insurance policy and pays the premiums, he or she expects that his or her loved ones will receive the benefits under that policy, not that they will receive a letter stating that the insurance company does not have to pay.
Dallas, Texas (PRWEB) October 29, 2014
Chris Hamilton, a prominent Dallas, Texas attorney handling high stakes contingency litigation, including cases where an insurance company has denied life insurance benefits, has consulted with hundreds of life insurance beneficiaries after an insurance company refused to pay life insurance benefits. In most cases, the alleged reason for denying the claim is that the policy has been invalidated due to an error or inaccuracy on the original application. The application will typically have been accepted years earlier, after numerous premium payments have been made by the insured. The death of a loved one presents numerous difficulties for any family, which are exponentially compounded when money due a family member under a life insurance policy is denied with a simple letter.
As a life insurance benefits attorney, Chris Hamilton is in a unique position to offer insight into how to handle this unforeseen event. The three tips below provide the foundation for fighting any life insurance benefits denial.
1. Don't take no for an answer. That's what insurance companies want beneficiaries to do. Life insurance benefits denial letters are carefully crafted to make the beneficiary give up, often by making them feel the insured did something wrong, even though this is rarely the case.
2. Don't wait. This applies to both filing the claim with the insurance company as well as consulting a life insurance benefits attorney in the event the claim is denied. Time limits vary by state, but are on the side of the life insurance company.
3. Don't cash any checks you receive from the life insurance company. In cases where an insurance company denies benefits by declaring the policy invalid, it will often send the beneficiary a check equal to the premiums paid. Insurance companies count on the recipient to cash the check without regard to the fine print, which constitutes acceptance of the insurance company's invalidation of the life insurance policy and that no further money is owned the beneficiary. It is this tactic that Hamilton finds most repugnant. The simple return of premiums, knowing that most families will be in need of funds and will cash a check to meet those obligations, completely violates the trust the insured placed in that life insurance company each and every time he or she paid a premium.
The lawyers at Standly Hamilton stand up to life insurance companies that don't pay, and are offering those denied benefits a no-cost, no-obligation life insurance attorney consultation. Standly Hamilton handles life insurance benefits lawsuits on a contingency basis, only receiving payment if they are successful in collecting money for their clients.
Standly Hamilton, LLP also welcomes inquiries from other lawyers regarding handling denial of benefits life insurance lawsuits. The firm's life insurance lawyers may be available to handle cases directly or to work as co-counsel.
About Standly Hamilton
Standly Hamilton specializes in complex contingency fee litigation, representing clients throughout the nation. The firm handles cases in a wide range of business transactions as well as those in which serious injury or death resulted from a dangerous drug or defective medical device. Its attorneys have represented clients in lawsuits against some of the largest corporations in the world. Christopher Hamilton, a founding partner at Standly Hamilton, LLP and one of the attorneys handling denial of life insurance benefits lawsuits, was selected as one of the Best Lawyers in Dallas by D Magazine for business litigation in 2014 and as a Super Lawyer by Texas Monthly (Thomson Reuters) in 2014. He has been repeatedly selected as "Rising Star" by Texas Monthly (Thomson Reuters) in 2010, 2011, 2012, 2013, and 2014. Hamilton recently won a $27 million dollar verdict against McDonald's after two customers died as a result of one of the chain's Texas locations failed to maintain adequate security on the premises (Cause No. 12-003034-CV-361; Crisp and Ward, et al. v. The McDonald's Corp., et al.; 361st District Court, Brazos County, Texas). He was selected for membership into The National Trial Lawyers: Top 100 Trial Lawyers for the year 2014. Hamilton is also a member of the Leader's Forum for the American Association for Justice. Hamilton is an adjunct professor of Trial Advocacy at Southern Methodist University, and is regularly invited to speak at universities and law schools throughout Texas regarding trial advocacy and entrepreneurship. Standly Hamilton offers information pertaining to life insurance benefits lawsuits at http://www.lifeinsurancelawsuitcenter.com.