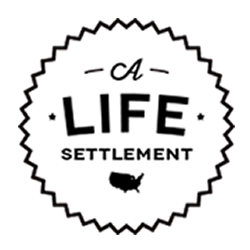 The Mom and Pop approach is working. Every day, consumers interested in selling their life policies make inquiries through our online form.
Delray Beach, Florida (PRWEB) September 27, 2013
"If you build it, they will come." That advice worked well for Kevin Costner in the movie, Field of Dreams. And it seems to be working well for a South Florida Internet firm that is giving a face-lift to the secondary market for life insurance. As the new kid on the block, the team at "A Life Settlement" has surprised the industry by giving the consumer less information and more of a personal touch. The enthusiastic response by consumers to this novel approach has created a high level of interest and inquiries. Gone are the days of consumers needing a PhD before they inquire into the suitability of a life settlement for their financial plan.
The approach on "A Life Settlement's" website is simple: remind seniors of a time when it was much easier to speak on the phone with a real person without having to dial an extension or speak with a customer service representative overseas. This company's website extends a pleasant invitation, "Feel free to give us a call or drop us a line. If we don't answer, we're at the beach with the kids." And this neighborly style seems to resonate with policyholders.
Chris Rice, co-founder explained, "The mom and pop approach is working. Every day, consumers interested in selling their life policies make inquiries through our online form." This new approach has caught the attention of some of the largest companies in the industry, as even the leaders would like to go "Direct-to-Consumer". The "A Life Settlement" founders have now proven that their model works. A significant number of seniors looking for financial help are getting exposed to the life settlement option because of this firm—this, in turn, helps the entire life settlement industry.
Something seems to be working for these guys—whether it's the website's Americana and apple pie paired with distilled information, or their site's high profile online visibility resulting from the positioning strategy of co-founder, Ian Shiell. Consumers seem to be happy with what they see and hear. Now, the challenge for "A Life Settlement" is to gain the attention and to educate the vast majority of the public that has no idea that life settlements even exist. However, with their strong organic rankings, incredible social influence and the website's "Keep-It-Simple" formula, "A Life Settlement" really may be the answer to helping seniors understand life settlements and "Settle Back Into Life".