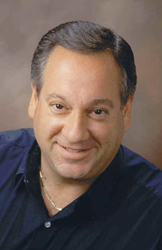 Stroke survivor Jeff Kagan is writing another inspirational book on stroke recovery and is asking you to tell your story to help new survivors.
Atlanta, GA (PRWEB) February 21, 2015
Congratulations on your long stroke recovery, and all that you have learned through this process.
Now help new stroke survivors with what you have learned through your stroke recovery.
You are a stroke survivor. Or maybe you are family or friend of a stroke survivor. You were confused early on. There were many questions and few answers. You were in the dark for a long time through recovery.
What you learned, you learned on your own. Over time you have learned many things about stroke and recovery that you simply did not know before.
Information that you only wish someone would have shared with you about recovery and the good parts of life after stroke.
Now is your chance to help other stroke survivors know what to expect by telling them your story of recovery. You can be very inspirational by telling your story of recovery.
Have your story included in a new book by fellow stroke survivor Jeff Kagan.
The book is tentatively titled: LIFE AFTER STROKE: Inspiring Recovery Stories From Stroke Survivors.
If selected, you will get one chapter to write your own story of your stroke recovery and your inspiring thoughts of what you have learned and want to share with others in the early stages of stroke recovery.
It will be edited for length and clarity. We want to make sure your story shines bright and brings light into the dark corners of stroke.
You get to write and tell your own story of your fight with and your victory over stroke. Your story will be inspiring to millions of other stroke survivors.
Please contact Jeff Kagan to discuss. He can be reached at jeff@jeffkagan.com.
About Jeff Kagan
Jeff Kagan is a stroke survivor since 2004. He is a technology industry analyst, consultant, columnist, author, speaker and futurist.
He shares his opinion and views on companies, technologies and competition in many different ways over the last 25 years.
Kagan writes two columns, a daily press releases and is quoted by the media on a daily basis on the stories they write.
Contact: Jeff Kagan by email at jeff(at)jeffKAGAN(dot)com or by phone at 770-579-5810.
Visit his website: at jeffKAGAN.com to learn more.
Twitter: Follow him at @jeffkagan