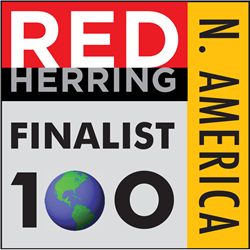 This one deserves a special mention because it impacts lives. LifeAssist represents the best from North America's technology startups and Red Herring Top 100 just acknowledges how impactful its solution is.
(PRWEB) June 26, 2017
Red Herring today announced the winners of its Top 100 North America event, recognizing the continent's most exciting and innovative private technology companies. LifeAssist had been selected from thousands of entrants. The ceremony, led by Red Herring chairman Alex Vieux, was preceded by two days of keynote speeches, discussions and finalist presentations.
LifeAssist won in the healthcare category based on presenting its CircuraTM + RosieTM SaaS platform that provides a secure, HIPAA compliant long term care solution for content delivery, care coordination and collaboration. LifeAssist's RosieTM is the in-home device managing medical adherence, care coordination, powerful caregiver tools, calendar activities and reminders, share notes and pictures.
"It's a great experience and LifeAssist is honored to compete and be selected as a winner of the North America Top 100 for Healthcare by the Red Herring editorial staff and esteemed panel judges," said Val Ornoy, CEO and co-founder of LifeAssist. "It validates our mission and vision to leverage technology to inform, enable and enhance quality of life for anyone requiring long term care."
Red Herring's editors have been evaluating the world's startups and tech companies for over two decades. It gives them the ability to see through the industry's hype to pick firms that will continue on a trajectory to success. Brands such as Alibaba, Google, Kakao, Skype, Spotify, Twitter and YouTube have all been singled out in Red Herring's storied history.
"LifeAssist was selected from a large group of innovative healthcare technology companies competing in our Top 100 awards 2017," said Alex Vieux, chairman of Red Herring. "This one deserves a special mention because it impacts lives. Thousands of them. LifeAssist represents the best from North America's technology startups and Red Herring Top 100 just acknowledges how impactful its solution is. "