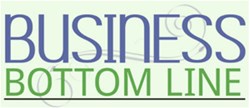 Business Bottom Line is a one stop shop to building your business and creating more personal freedom.
(PRWEB) September 05, 2013
The Business Bottom Line Forum's yearlong series of monthly mini-workshops and group conversations begins September 12, 2013. Drake will teach participants how to define their "why" and their "big idea," develop a niche, create a consistent flow of new clients, craft powerful sales letters, develop a brand that positions them as the expert, market their business successfully and much more.
Drake describes the forum as a "one-stop shop for building your business and creating more personal freedom, and a resource center that encourages creative, innovative, cutting-edge thinking in an environment that is safe and respectful."
Drake is an internationally-known business intuitive whose mission is to use her intuitive guidance and business expertise to empower women to create their own economy so that they are financially independent and can support their families and have a consistent quality of life. See a full description of the Bottom Line Business Forum on the website.
For details or more information, contact Veronica Drake at 610-297-6086 or info(at)veronicadrake(dot)co.