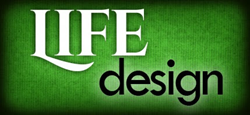 Plan one's life vision by being the director for the "best movie ever" we can imagine about our life.
(PRWEB) January 16, 2015
Jackie Woodside is the renowned speaker, teacher and founder of the Woodside Wellness Institute and a noted leader in the Unity Church. Her former books, What If It's Time For A Change? and her contribution in the book Consciousness Entrepreneurs have been bestsellers, and her new book, Calming the Chaos, due to be published April 7, 2015, by Next Century Publishing promises to be just as successful. Now, Jackie is bringing her wisdom into a more intimate setting where participants will have a chance to work with this master teacher to gain a deep understanding of energetic consciousness and apply it to living life passionately and abundantly. Jackie will host the Life Design Course beginning on January 23 and ending January 25, 2015. Participants will also have a chance to participate in weekly sessions for five weeks, on February 4, 11 and 25 and March 4 and 11. More information on the Life Design Course can be found at http://jackiewoodside.com/events/.
Jackie is an acknowledged expert on giving usable and practical advice to those who want to increase their consciousness and impact all aspects of their lives. Her teachings are grounded in reality and the knowledge of Who You Really Are. Participants of former Life Design Courses have been particularly enthusiastic about the results they have achieved as they develop the power to find their passion, and then design their life to fully experience and express their passion and desires in the world.
The Life Design Course is the first course in the trilogy of Jackie's Curriculum for Conscious Living. Jackie Woodside personally works with participants to help them understand the precepts of this movement and apply it to their own lives. This approach to living helps participants develop inner peace and control over their thoughts and energy. For more information about Jackie's teachings, see http://jackiewoodside.com/about-me/.
Jackie's new book, Calming the Chaos, teaches a step-by-step approach to managing skills and thoughts that will lead to increased productivity as well as a more serene and peaceful outlook. Based on the theories of energetic consciousness, this book combines psychology and philosophy with practical advice to help those who want to manage their energy and reduce stress.
About Jackie Woodside:
Jackie Woodside, founder of the Woodside Wellness Insitute, is the president of the Board of Trustees at Unity on the River, a spiritual community in Amesbury, Massachusetts. She is a recognized expert in Conscious Living and also shares her teachings through her fluency in sign language with the Deaf community.