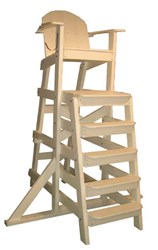 Huntington Beach, CA (PRWEB) July 22, 2013
Lifeguard Master recently introduced their full line of lifeguard chairs, stands and towers. The company has been providing equipment and apparel for the lifeguard community for many years and now through its comprehensive website, consumers can browse the wide variety of lifeguard items that are specifically designed for swimming pools, lake areas or beach front property. According to a company spokesperson, the new line of lifeguard chairs are some of the most quality products the company has ever offered.
The new line features everything from a basic lifeguard chairs to Paraflyte chairs for pool lifeguards. All of the products are featured on the Lifeguard Master website and each item is represented by a professional image to let consumers see exactly what they are getting. The price of each chair is also clearly marked and a quick click on any of the items takes visitors to an item page that details the specific information about the item, its uses and its size and dimensions. Customers are also able to order any item directly from the website. Lifeguard Master prides itself on having all items in stock and on its quick shipping and fast delivery. For more detailed information, and to see the previous press release, please visit http://www.prweb.com/releases/LifeguardChairs/LifeguardChair/prweb10563840.htm.
Lifeguard Master representatives are quick to point out that all lifeguard chairs are not the same and emphasize that their products stand apart from the competition in many ways. The company's line of lifeguard chairs is so comprehensive, it meets the needs of any client no matter what their situation. Some areas where lifeguard chairs are needed are crowded and some are not, some are busy public pools and others are private beaches. Some facilities need chairs that provide maximum comfort to their lifeguards who have longer shifts and all clients need quality chairs that are built to last. Lifeguard Master is widely known for their ability to supply quality lifeguard chairs for any setting where they are required. To view the full line of chairs, please visit http://www.lifeguardmaster.com/lifeguard-chairs-stands-and-towers.
The Lifeguard Master chairs are built to last and the company often brags about the fact that some of the chairs they sold 20 years ago are still standing in ocean waters where the landscape around them has changed many times. The chairs come with major parts fully assembled and only minor assembly required by the customer. The chairs are also designed for maximum comfort and to withstand the harshest environments, from salt water to blazing heat. One of the features the company is particularly proud of is the no-slip stair feature on most chairs. The company also points out that most of its chairs are made in the United States and each item is shipped and delivered within seven days after an order is placed. For more information on these chairs, please visit http://prweb.com/releases/LifeguardChairs/LifeguardChair/prweb10563840.htm.
Lifeguard Master has been providing safe effective, lifeguard equipment for years. We are one of the leaders in the industry for emergency and lifeguarding gear. For more information regarding this and to see our complete line of lifeguard chairs for sale, please visit our website, send us an e-mail, or give us a call. For the full line of chairs, please visit http://lifeguardmaster.com/lifeguard-chairs-stands-and-towers.
Sammy
Lifeguard Master
(714) 605-3090
http://LifeguardMaster.com