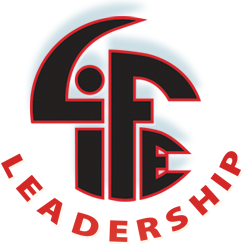 If you're too big to follow, then you're too small to lead.
(PRWEB) June 11, 2014
It is not often that two founders of the same company are named on a nationally recognized list of top leadership experts at the same time. That makes the accomplishment of LIFE Leadership cofounders Orrin Woodward and Chris Brady particularly impressive. Both men were named on the Inc.com Top 50 Leadership and Management Experts list. Mr. Woodward was listed as number 20, while Mr. Brady came in at number 39 among the top 50 most influential leaders in the fields of leadership and management.
Orrin Woodward is the Chairman of the Board of LIFE Leadership and is a New York Times bestselling author. He has sold over one million copies of his books on leadership and personal development, such as LeaderShift and Launching a Leadership Revolution. His book RESOLVED: 13 Resolutions for LIFE was named one of the All-Time Top 100 Leadership Books and is used by schools and businesses across North America to teach leadership principles. Mr. Woodward regularly speaks to large audiences across the globe on the topics of leadership, success, personal development, economics, mentoring, history, and freedom. Woodward's blog was chosen as an All-Top Leadership Blog selection and one of HR's Top 100 Blogs for Management and Leadership. Mr. Woodward's latest book, And Justice for All, will be published in the summer of 2014 by Obstaclés Press in conjunction with Next Century Publishing and will be featured at an event on June 21 in Columbus, Ohio, in which Mr. Woodward will attempt to set a new GUINNESS WORLD RECORDS® title for the Largest Book Signing in history.
Chris Brady is also a New York Times bestselling author. He coauthored Launching a Leadership Revolution with Orrin Woodward, and he has sold over one million copies of his books on leadership and personal development, including A Month of Italy, which was a 2013 Gold ADDY Award winner and was featured in the movie A Long Way Off, and Rascal, which won the 2013 Living Now Evergreen Book Awards Gold Medal. Mr. Brady is the cofounder, CEO, and Creative Director of LIFE Leadership. He speaks to audiences of thousands around the world about leadership, personal development, success, and motivation and was named one of the Top 100 Authors to Follow on Twitter. His blog was chosen by Online Masters Degree Programs for the Masters Award in Leadership. Brady is a humorist, historian, and the creator of the beloved characters Obstaclés, the villain who tries to stop anyone from achieving excellence, and Rascal, the courageous hero who defeats Obstaclés and stays true to his purpose. These characters formed the inspiration for Rascal Radio and Obstaclés Press, both owned by Brady and Woodward.
Orrin Woodward and Chris Brady are also cofounders of All Grace Outreach, an organization that is dedicated to philanthropic work. Both men are impeccable examples of leadership through a multitude of channels and sources. Their personal development speaking engagements, with thousands in attendance, are a small measure of the insurmountable life guidance they have provided individuals, families, and companies. Well-deserving of these titles through Inc.com, both Woodward and Brady plan to continue inspiring others to live a fulfilled life of gratitude, perseverance, and success.
About Orrin Woodward and Chris Brady:
Both Orrin Woodward and Chris Brady regularly impart their wisdom to others through writing and speaking. Both men are avid bloggers, regularly speak in front of large audiences, and together own multimillion-dollar companies. Both Mr. Woodward and Mr. Brady try to assist others in fulfilling their dreams and becoming the best they can be by thinking properly, applying the right information, and working hard and smart.