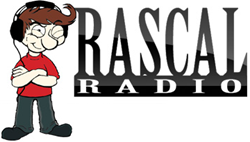 [Rascal Radio] has global reach to find hungry leaders anywhere that invest in a smartphone and themselves.
Flint, MI (PRWEB) July 03, 2014
LIFE Leadership's Rascal Radio is devoted to personal and professional development. The name is derived from bestselling author Chris Brady's book and cartoon character 'Rascal,' designed to encourage people to make a unique, impactful contribution to the world living on purpose for a purpose. Thus, the focus of this online talk radio station is to help people live lives of excellence through the application of leadership and success principles and cutting-edge ideas and methods. Topics cover all areas of business and life, divided into categories known as the "8 Fs": Family, Finances, Fitness, Faith, Following, Freedom, Friends, and Fun. Rascal Radio subscribers gain unlimited access to hundreds of audio files from both the LIFE Leadership website and the LIFE Leadership smartphone app.
Featuring 'New York Times' bestselling authors Orrin Woodward and Chris Brady as well as other internationally recognized leadership and life coaching experts such as Tim Marks and Claude Hamilton, Rascal Radio, located on the web at http://www.lifeleadership.com/php/Products/RascalRadio.aspx, includes preset stations for each of the 8 Fs. In addition, listeners can customize stations based on their own preferences for particular speakers or subjects. Unlike some streaming programs, Rascal Radio users can skip as many tracks as they want without being interrupted or blocked or "like" unlimited numbers of talks. They can also create a favorites list or purchase any files from the website for instant access anytime to the speakers and talks they like the best.
For a monthly fee of just $49.95, the Rascal Radio subscription includes unlimited streaming from all channels, customization options, and access to original content by today's business leaders and life coaching experts on useful and important topics aimed at helping listeners improve every aspect of their business and life. For those who want to "try before they buy," Rascal Radio offers a free seven-day trial. For more information, see the Rascal Radio Facebook page.
Transcending traditional talk radio, LIFE Leadership's Rascal Radio is a life-changing choice for the better. LIFE Leadership Chairman of the Board Orrin Woodward says, "I believe Rascal Radio will be the most impactful product released to date in LIFE Leadership's growing arsenal of life-changing materials. Why? Because it has global reach to find hungry leaders anywhere that invest in a smartphone and themselves."
About LIFE Leadership:
Headed by Orrin Woodward and Chris Brady, LIFE Leadership provides materials for those who want to increase their leadership and life skills and prepare for exciting careers as administrators, public servants, community service leaders, and church leaders as well as business owners and executives. LIFE Leadership offers many benefits to members, including access to a wide variety of training and study materials, such as the online Rascal Radio service. For more information, see http://www.lifeleadership.com/membership/.