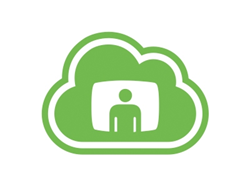 Milwaukee, WI (PRWEB) June 03, 2014
IP Phone Warehouse is excited to announce the availability of the Lifesize Cloud hosted video conferencing service. With the Cloud, any business or organization can take advantage of an easy to use and affordable Lifesize cloud-based video conferencing solution.
Benefits of Lifesize Cloud:

Affordable and simple to manage.
No need for expensive infrastructure.
Easy to use interface for all users.
Quickly scale the service up or down.
Automatic updates and upgrades.
For existing video conferencing equipment or a "bring your own device" policy, Lifesize Cloud is the perfect fit. The world-class service is compatible with third-party systems from popular vendors like Avaya, Cisco, Polycom and Radvision. Download the Lifesize app to an Android or iOS mobile device, including tablets and smartphones, and access virtual conferencing rooms from anywhere.
The LifeSize Cloud is also built for laptops and PCs, plus SIP, PSTN and H.323. Ring up contacts from the click-to-dial interface, or dial the IP address or telephone number manually. Everything about the LifeSize Cloud is designed to be extremely easy and highly interoperable, all while saving money otherwise spent on maintenance and infrastructure equipment.
High-quality video and audio:
HD resolution, 1080p @ 60 fps
Wideband audio with echo cancellation
SIP and H.323 interoperability
Powerful VoIP performance
Virtual meeting rooms:
Join a 25-way call from anywhere
Schedule meetings or call contacts directly
Automatically configure the Lifesize Cloud when a Lifesize Icon video conferencing system is connected. Lifesize Icon system bundles bring a high-performance codec, camera and speakerphone to the Cloud. The Icon codec can update the user's shared directory and Cloud account on its own.
Video conferencing has never been easier. With the Lifesize Cloud, all of the maintenance and management is somewhere else, letting organizations take care of business.
Find more information about the LifeSize Cloud right here http://www.ipphone-warehouse.com/LifeSize-Cloud-p/3000-0000-0001.htm. Call IP Phone Warehouse's free pre-sales tech support at (888) 201-9056, or send an email to service(at)ipphone-warehouse(dot)com.