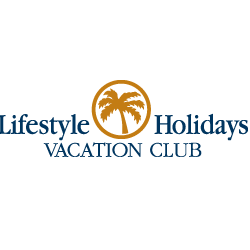 Puerto Plata, Dominican Republic (PRWEB) February 26, 2015
Lifestyle Holidays Vacation Club offers travelers some of the most exclusive and unforgettable vacation experiences in the world. The all-inclusive resort in the Dominican Republic gives visitors a number of extraordinary opportunities. For example, members have access to 7 individual beaches, a plethora of amazing dining opportunities including private meals on the beach, and even young travelers can be fascinated with one of a kind events and activities made just for them.
Lifestyle Holidays Vacation Club always goes above and beyond to give its members the best options when they take a vacation, and it also want to makes sure that these visitors in the Dominican Republic can have trips that are truly memorable. For that reason, Lifestyle would like to review some of the best upcoming events and limited time attractions in the Dominican Republic this spring.
1. National Carnival Parade: Taking place on the Santo Domingo Malecon, this parade will be held on the first of March. Featuring a number of colorful costumes, and cultural characters, this show is a local favorite. Additionally, Lifestyle Holidays Vacation Club shares that this is also a great opportunity for visitors in the Dominican Republic to get in touch with locals and make some new friends when they attend.
2. Santo Domingo Music Festival: Starting on the 4th of March this year, and lasting until the 14th, this is a great event for those who want to immerse themselves in music during their Dominican Republic visit. The event will take place in three different venues in the city of Santo Domingo and will feature a number of extraordinary classical musicians. From youth performers to world class musicians, there will be something for every classical music lover to appreciate when they visit this extraordinary event, so visitors should make their plans to attend this event now.
3. Punta Cana Carnival: Another extraordinary event happening in the Dominican Republic this March is the Punta Cana Carnival. There will be thousands of tourists and locals in attendance at this event, which will bring to life a number of local traditions. There will also be a stunning display of cultural costumes that are sure to delight all those who are in attendance at the carnival.
Events like these discussed and recommended by Lifestyle Holidays Vacation Club can make a Dominican Republic vacation truly wonderful for those who attend. Those who vacation with Lifestyle can be sure that they always have an unforgettable and unmatchable vacation experience. For more information visit http://www.lifestyleholidaysvc.com/.
Lifestyle Holidays Vacation Club
Player Cofresi | 57000 Puerto Plata, Dominican Republic
Telephone: 809-970-7777
Fax: 809-970-7465
For information on the media release of this piece, contact Walter Halicki at (877) 390-1597 or visit http://JWMaxxSolutions.com.