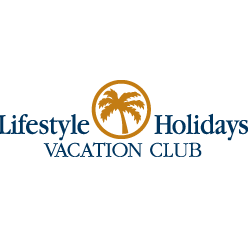 Puerto Plata, Dominican Republic (PRWEB) March 03, 2015
Lifestyle Holidays Vacation Club knows how important it is for travelers to make each and every vacation experience truly extraordinary. When they go to a destination like the Dominican Republic with Lifestyle, these travelers are certain to find a number of amenities and attractions that give them exactly what they need to appreciate their vacation at the resort. However, when they want a little something extra to add to their vacation, they will be pleased to find that there are also a number of amazing events and attractions in the area that they can enjoy during their getaway as well. Here, Lifestyle Holidays Vacation Club would like to review some of the best events the Dominican Republic has to offer travelers when they visit this March.
1. New York Met Operas at Novo Centro: Since October of last year, this event has been bringing special screenings to the Dominican Republic of spectacular opera events from New York. There have been 14 of these special events but the last two will be screened in the months of March and April so there is only a short time for individuals to be able to catch these special occasions. This March, "The Lady of the Lake" will be featured at the Novo Centro. This spectacular event is sure to please all art lovers who attend.
2. Shows for Nuryn Sanlley Amphitheater: Another ongoing event in the Dominican Republic, this event has a number of special performances throughout the year, with the next showcase coming on the 21st of March. There will be a number of these events throughout the year at the Amphitheater including showcases by Joan Manual Serrat and the Classical Ballet of Prague among other performances. Lifestyle Holidays Vacation Club shares that the show in March will feature rock band La Oreja de Van Gogh. Travelers will not want to miss this great concert when they visit in March.
3. San Francisco Monastery Live Music: Every Sunday during a stay in the Dominican Republic this March, visitors can catch a great live music event when they head to the San Francisco Monastery. Each week there is live music to be enjoyed by attendees. There will also be special visits from a number of great performers and musicians. Travelers are especially encouraged to come to this event to get in touch with locals and enjoy a great night out as well.
Lifestyle Holidays Vacation Club wants to make sure that every visitor can enjoy his or her time in the Dominican Republic to the fullest. When members take advantage of these local events they will have the memorable vacation that they were dreaming of. To learn more visit http://www.lifestyleholidaysvc.com/.
###
Lifestyle Holidays Vacation Club
Player Cofresi | 57000 Puerto Plata, Dominican Republic
Telephone: 809-970-7777
Fax: 809-970-7465
For information on the media release of this piece, contact Walter Halicki at (877) 390-1597 or visit http://JWMaxxSolutions.com.