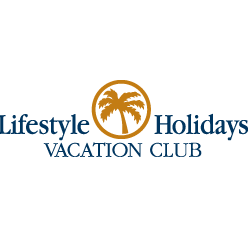 Puerto Plata, Dominican Republic (PRWEB) April 07, 2015
Lifestyle Holidays Vacation Club has long been recognized as one of the biggest and most trusted names in the industry, and that is in no small part due to its endless commitment to members. Lifestyle exudes excellence in everything that it does, making it easy for members to experience vacations that are truly exceptional. The staff members of Lifestyle Holidays Vacation Club proudly carry this commitment and embody the Lifestyle principles in everything that they do, creating an environment of comfort and luxury for the guests of the resort in the Dominican Republic. These employees make Lifestyle Holidays Vacation Club what it is today and it knows that it is for this reason that Lifestyle and members of its team have been named as finalist for 4 very prestigious ARDA awards this year.
The American Resort Development Association (ARDA) is one of the most respected programs in the industry, and being recognized for one of their awards proves that a resort or its employees have truly gone the extra mile to offer the best to members. That is certainly the case for those Lifestyle Holidays Vacation Club employees that have been recognized for their service by ARDA this year. These finalists include Maria Garcia, a Customer Service Team Member, Adriana Riccitelli, the Resort Assistant Manager, Activities Director Winston Santos, and the Weekly Welcome Party production team.
Lifestyle Holidays Vacation Club would like to congratulate again these amazing team members for the recognition that they have received and wishes them luck as they attend the awards presentation on the 15th of April in Orlando, Florida. The Lifestyle team knows that these nominated members are more than deserving of this nomination for their great work as a part of the highly respected Lifestyle family, and believes that they will be just as deserving if they come home with a win this April. Either way, this recognition shows Lifestyle and its member again just how important the staff is to the ongoing success of Lifestyle Holidays Vacation Club.
Lifestyle Holidays Vacation Club is a premier travel provider and one of the most beloved names in the industry. Those who are members with Lifestyle know that they will always be treated with the highest level of excellence and that the vacation experiences that they enjoy with this company will be nothing short of exceptional. The luxurious Lifestyle Holidays Vacation Club resort in the Dominican Republic provides a home away from home for many travelers while the stunning new resort stay opportunities in Mexico are giving members incredible new one of a kind getaways. To learn more about the many outstanding offerings of Lifestyle, please visit https://www.lifestyleholidaysvc.com/.
###
Lifestyle Holidays Vacation Club
Player Cofresi | 57000 Puerto Plata, Dominican Republic
Telephone: 809-970-7777
Fax: 809-970-7465
For information on the media release of this piece, contact Walter Halicki at (877) 390-1597 or visit http://JWMaxxSolutions.com.