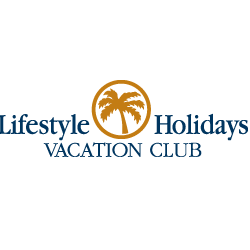 Puerto Plata, Dominican Republic (PRWEB) May 07, 2015
Lifestyle Holidays Vacation Club is proud to say that its team is always finding and introducing new ways to allow its members to have the most extraordinary vacations imaginable. For this reason, those who are members of Lifestyle Holidays Vacation Cub know that they will be able to enjoy outstanding amenities, extraordinary vacation destinations, and some of the most luxurious accommodations in the world. However, great guest experiences don't stop there. Lifestyle is always adding great new options and additions to the resort to help guests customize every moment in their home away from home.
One of the newest additions that visitors can enjoy when they head to the Lifestyle Holidays Vacation Club resort in the Dominican Republic is the new Coffee Break bar that is available. Now open every day at the Tropical Lobby of the Lifestyle Resort, this new service has been added by the food and beverage team and allows guests to enjoy a cup of Joe and some refreshments when they stop by throughout the day. Not only will the break bar include coffee and other beverages, it will also include breakfast pastries, cookies, and other sweet treats.
The Coffee Break Service is available each morning from 6 am to 7 am and then again from 10 am to 12 pm with breakfast options. Lifestyle Holidays Vacations Club invites guests at the resort to stop by to grab a quick bite and a cup of coffee before they start their busy day at the resort. Additionally, the bar will offer snacks and treats from 3 pm to 6 pm each evening so it is also the perfect place to stop by and grab a snack later in the day. Guests are sure to love this great new option.
Lifestyle Holidays Vacation Club is a premier travel provider and one of the most beloved names in the industry. Those who are members with Lifestyle know that they will always be treated with the highest level of customer service and that the vacation experiences that they enjoy with this company will be nothing short of exceptional. The luxurious Lifestyle Holidays Vacation Club resort in the Dominican Republic provides a home away from home for many travelers while the stunning new resort stay opportunities in Mexico are giving members incredible new one of a kind getaways. To learn more about the many outstanding offerings of Lifestyle, please visit https://www.lifestyleholidaysvc.com/.
###
Lifestyle Holidays Vacation Club
Player Cofresi | 57000 Puerto Plata, Dominican Republic
Telephone: 809-970-7777
Fax: 809-970-7465
For information on the media release of this piece, contact Walter Halicki at (877) 390-1597 or visit http://JWMaxxSolutions.com.