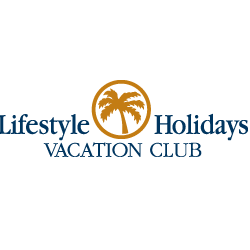 Puerto Plata, Dominican Republic (PRWEB) June 09, 2015
Summer is here and that means that many travelers are looking for the ideal summer getaway. Fortunately for many, that amazing vacation is waiting for them with Lifestyle Holidays Vacation Club. Members with this leading vacation expert, guests at its stunning resort in the Dominican Republic, and those who take advantage of new vacation opportunities with Lifestyle Holidays Vacation Club in Mexico are sure to have the trip that they are already dreaming of this summer. Lifestyle vacations are truly unlike any other in the industry as they offer world class service and new opportunities are constantly being created at the resort that give guests extraordinary ways to take advantage of the time that they are spending on vacations. There are many ways to spend time at the resort including visits to some of its more extraordinary entertainment and dining venues such as the Tapas Lounge at Cofresi Palm.
The Tapas Lounge at the Cofresi Palm is the perfect place to grab a delightful bite during a thrill filled vacation day at the resort. From 6 pm the Tapas Lounge is open with a number of delicious options for Lifestyle Holidays Vacation Club guests who want to try this delicious Spanish classic or even one of a number of delicious desserts. These tapas incorporate a variety of fresh ingredients and flavors that foodies are sure to enjoy including shrimp and spinach, Spanish sausage, cheese and beef bruschetta, peppers, cod, goat cheese, and tomato and basil among others. There are both hot and cold tapas with a wide range of flavors so that there is something for every palate.
When diners are done with these delicious tapas, they can also indulge in a variety of delectable desserts with Lifestyle Holidays Vacation Club at the Tapas Lounge. Rice pudding, almond cake, and chocolate mousse are some of the amazing dessert options that can be enjoyed after dining on a variety of different tapas. With the Tapas Lounge and many other amazing dining venues at Lifestyle Holidays Vacation Club, every meal can be truly extraordinary for guests and members this summer.
A vacation through Lifestyle Holidays Vacation Club is a truly dream experience for members each year. A Lifestyle membership is one of the most sought after and rewarding ones in the industry because it gives members access to nothing but true luxury. Every vacation with Lifestyle Holidays Vacation Club is unforgettable for travelers, whether they are relaxing on one of the 7 unique beaches at the Dominican Republic resort, or taking advantage of one of the new resort stay options in Mexico. To learn more about enjoying one of these outstanding vacation experiences, please visit https://www.lifestyleholidaysvc.com/.
###
Lifestyle Holidays Vacation Club
Player Cofresi | 57000 Puerto Plata, Dominican Republic
Telephone: 809-970-7777
Fax: 809-970-7465
For information on the media release of this piece, contact Walter Halicki at (877) 390-1597 or visit http://JWMaxxSolutions.com.