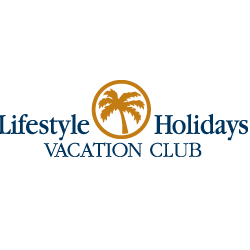 Puerto Plata, Dominican Republic (PRWEB) June 11, 2015
Every vacation with Lifestyle Holidays Vacation Club is a unique adventure that offers members a vacation that cannot be found anywhere else. Now that summer is here, crafting the ideal vacation is more important than ever as summer travelers have high expectations for these long anticipated trips. With so much to offer guests year round, Lifestyle Holidays Vacation Club does not disappoint members and guests who visit the stunning resort in the Dominican Republic and take advantage of its many amenities, entertainment options, and spectacular experiences. One of the must try venues at the resort this summer is Carpe Diem where visitors are in for an unforgettable night of dinning.
At Carpe Diem, patrons are invited to a night of dining that will put the perfect touch on their vacation experience. Great food is of course at the heart of this experience, and Carpe Diem offers a classic meu that is created by some of the best local chefs. Additionally, Lifestyle Holidays Vacation Club shares that these delicious dishes on the menu are made with fresh organic ingredients, allowing foodies to enjoy incredible mouthwatering plates. Menu items mix flavors from all over the world with their top grade ingredients, and these delicious meals are offered throughout the day. With so many options to choose from, the patron that come to Carpe Diem can find meals that are truly delicious and unforgettable.
The fantastic flavors of the dishes at Carpe Diem are just one of the many reasons that Lifestyle Holidays Vacation Club members love to dine at this restaurant for breakfast, lunch, and dinner. The vibrant atmosphere of this restaurant also offers the perfect venue for romantic dinning or having a warm meal with friends and family. Paired also with the extraordinary customer service offered by the staff at Carpe Diem and at all of the dining establishments at Lifestyle Holidays Vacation Club, the restaurant makes meals with friends and family at the resort truly unforgettable experiences. Amazing food and service at Carpe Diem is just one of the ways that Lifestyle is always striving to give guests the most extraordinary vacation experiences each year.
Lifestyle Holidays Vacation Club is a premier travel provider and one of the most trusted names in the industry. Those who are members with Lifestyle know that they will always be treated with the highest level of customer service and that the vacation experiences that they enjoy will be nothing short of exceptional. The luxurious Lifestyle Holidays Vacation Club resort in the Dominican Republic provides a home away from home for many travelers while the stunning new resort stay opportunities in Mexico are giving members incredible new one of a kind getaways. To learn more about the many outstanding options with Lifestyle, please visit https://www.lifestyleholidaysvc.com/.
###
Lifestyle Holidays Vacation Club
Player Cofresi | 57000 Puerto Plata, Dominican Republic
Telephone: 809-970-7777
Fax: 809-970-7465
Press release distributed by JW Maxx Solutions, a leader in content management solutions and part of a family of companies that includes Enterate Ahora.