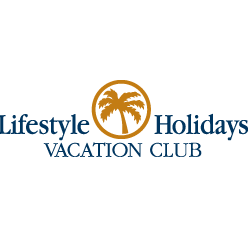 PUERTO PLATA, DOMINICAN REPUBLIC (PRWEB) August 11, 2015
For all those in search of a top vacation destination that offers exciting things the whole family can enjoy together, Lifestyle Holidays Vacation Club knows that a visit to the Dominican Republic this summer should be just the thing. Not only is this destination full of the opportunity to learn about history and culture, the country is known for having some of the most beautiful landscapes in the world, as well as bountiful beaches and sweeping views that run for miles and miles. Here are some of the top places within the country to explore this summer.

Damajaqua Cascades: Loosely translated to 27 waterfalls, Lifestyle Holidays Vacation Club knows all those who like hiking combined with sightseeing in a new area will enjoy this excursion. Located in the Puerto Plata area, this unique adventure offers travelers the chance to see the beautiful waterfalls the Dominican Republic is known for. There are several tours offered for those who don't want to go in alone, since this hike is known to be more on the challenging side.
Hoyo Azul: Also known as the beautiful hole, Lifestyle Holidays Vacation Club considers the name of this formation to be somewhat of an understatement. Many people plan hikes in this area to see the whirlpool, something many say is a once in a lifetime experience. There are also many tour guides in the area available for those who need or would like assistance, so keep that in mind when planning.
Macao Beach: All those in search of the perfect place to soak up the sun during their trip are in luck. This stunning destination has been rated as one of the most beautiful beaches in the world, something Lifestyle Holidays Vacation Club knows every member of the family will enjoy seeing. There are also a lot of vendors selling fruit, treats and other fun stuff, so be sure to be on the lookout for a souvenir or two to take back home.
Lifestlye Holidays Vacation Club knows that all those who plan a vacation in the Dominican Republic will not be disappointed. Although the summer is a time highlighted with beautiful weather, visiting here during any season will make for a memorable trip. For more information, please visit http://lifestyleholidaysvc.com/
###
Lifestyle Holidays Vacation Club
Player Cofresi | 57000 Puerto Plata, Dominican Republic
Telephone: 809-970-7777
Fax: 809-970-7465
For information on the media release of this piece, contact Walter Halicki at (877) 390-1597 or visit http://JWMaxxSolutions.com.