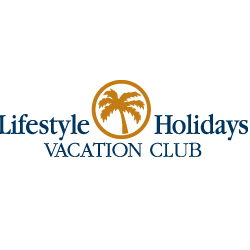 PUERTO PLATA, DOMINICAN REPUBLIC (PRWEB) August 18, 2015
When planning a vacation, many people hope to find a provider that offers stellar customer service as well as different options for a luxury vacation in order to plan a vacation in style. Lifestyle Holidays Vacation Club is known as a one of these types of vacation providers for many reasons, but clients who visit their properties each year soon discover that all these things and more await them during their trips. All these reasons and more are exactly why those who plan a trip to the Dominican Republic this summer will want to spend time at Lifestyle Holidays Vacation Club. With their top recommendations as well as advice about how to best plan a trip, every traveler who visits will realize the ease and accessibility of vacationing here.
Lifestyle Holidays Vacation Club shares that travelers who are looking for a destination that offers a variety of fun things to do including outdoor activities as well as natural sightseeing will not be disappointed. Not only are these destinations interesting, they are quite popular for the whole family since they often strike everyone's interest. Here are some of the best outdoor activity selections in the Dominican Republic.

Country World Adventure Park is one destination travelers who are visiting the Dominican Republic for the first time will not want to miss. This huge ranch is home to many different fun activities including zip lines and even a petting zoo for those who love animals. Many people don't know that this venue is also home to some of the most delicious food in the area, so be sure to stick around for a bite afterwards.
Rudy's Rancho: All those out there who love horseback riding will enjoy spending time at this ranch. Lifestyle Holidays Vacation Club knows that the tours encompass a lot, so every traveler who visits will get to spend time learning more about the area while also interacting with the locals. Las Galeras is one of the most beautiful parts, so be sure to bring along a camera in order to commemorate all the outdoor fun.
When travelers are looking for extraordinary luxury, they can depend on the options that are available through Lifestyle Holidays Vacation Club. The stunning resort in the Dominican Republic has become a second home to the members that anxiously await their visits each and every year as it offers them extraordinary chances to craft the perfect getaways with their loved ones. Ever committed to giving guests an unforgettable vacation experience, Lifestyle Holidays Vacation Club continually adds new options for members, such as its new resort offerings in Mexico, that they are encouraged to take advantage of. To learn more about these exceptional vacation experiences with Lifestyle Holidays Vacation Club, visit https://www.lifestyleholidaysvc.com/
Lifestyle Holidays Vacation Club
Player Cofresi | 57000 Puerto Plata, Dominican Republic
Telephone: 809-970-7777
Fax: 809-970-7465
For information on the media release of this piece, contact Walter Halicki at (877) 390-1597 or visit http://JWMaxxSolutions.com.