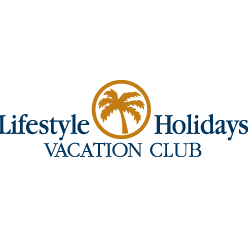 PUERTO PLATA, DOMINICAN REPUBLIC (PRWEB) September 02, 2015
Traveling to the Caribbean can be an amazing experience with white sand beaches, gorgeous backcountry, and a wide array of magnificent flora and fauna.
Lifestyle Holidays Vacation Club knows that Puerto Plata has the added bonus of a rich and well-preserved history. To help make travelers experience that much better, Lifestyle Holidays Vacation Club has put together its list of the top three things to consider when on a Dominican Republic vacation.
1. Get to know the culture: For a more memorable and richer travel experience, visitors here should read up on the history of Puerto Plata before arriving, or at the very least check out a few articles online. After arriving, travelers can immerse themselves in the local culture by getting away from tour groups from time to time to talk with the locals. Ask what the locals do for entertainment or where they prefer to eat. Lifestyle Holidays Vacation Club believes smiles will open many a door.
2. What to wear: When in Puerto Plata, people usually dress casual. Loose-fitting cotton clothes and a hat will be recommended to help keep tourists relatively cool and protected against the tropical sun. However, in order to blend in while away from the touristy areas, don't wear shorts in the city as most of the locals do not. Wearing swim wear away from the beach is frowned upon, unless a person is staying at a resort. When dining at nice restaurants in Puerto Plata, people usually wear semiformal attire and are prepared for chilly air-conditioning. Local men usually wear slacks and a collared shirt, while women wear cocktail dresses. Lifestyle Holidays Vacation Club recommends people take a sweater or jacket when taking an excursion into the mountains, as the temperature drops considerably.
3. Learn some Spanish: The local language of Puerto Plata is Spanish. Visitors who take the time to learn at least a few words of the language are appreciated by the locals. A few essential terms to learn in Spanish include "hola," which means "hello," and "gracias'," which means "thank you." Travelers should also be ready with words like "comida" (food), "agua" (water) and baño (bathroom). Lifestyle Holidays Vacation Club believes knowing even these basic words will help make one's Puerto Plata vacation more enjoyable as well as make it easier to get around.
When travelers are looking for extraordinary luxury, they can depend on the options that are available through Lifestyle Holidays Vacation Club. The stunning resort in the Dominican Republic has become a second home to the members that anxiously await their visits each and every year as it offers them extraordinary chances to craft the perfect getaways with their loved ones. Ever committed to giving guests an unforgettable vacation experience, Lifestyle Holidays Vacation Club continually adds new options for members, such as its new resort offerings in Mexico, that they are encouraged to take advantage of. To learn more about these exceptional vacation experiences with Lifestyle Holidays Vacation Club, visit http://www.lifestyleholidaysvc.com/
###
Lifestyle Holidays Vacation Club
Player Cofresi | 57000 Puerto Plata, Dominican Republic
Telephone: 809-970-7777
Fax: 809-970-7465
For information on the media release of this piece, contact Walter Halicki at (877) 390-1597 or visit http://JWMaxxSolutions.com.