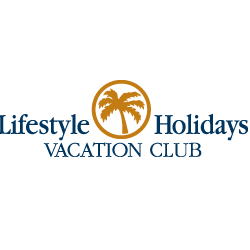 PUERTO PLATA, Dominican Republic (PRWEB) September 16, 2015
When choosing what to do while on a Puerto Plata vacation, visitors have a lot of activities from which to select. Days spent on the beach, cold drink in hand, are wonderful, but there is so much more to the area.
Lifestyle Holidays Vacation Club recommends visitors explore Puerto Plata, and one of the best ways to experience the Caribbean Sea in an up-close-and-personal fashion is by visiting Ocean World. To help show tourists why they should make the jaunt out to Ocean World, Lifestyle Holidays Vacation Club has put together a list of the top three reasons to visit this seaside theme park.
1. Animal encounters: Ocean World offers visitors a few different opportunities to interact with wildlife. One of the most popular experiences is the dolphin encounter. This tour allows visitors to swim and dance with dolphins as well as feed them. There are both 60-minute and 30-minute packages. Lifestyle Holidays Vacation Club shares that Ocean World also offers a sea lion encounter and, for the more adventurous souls, a shark and stingray encounter. In the latter, visitors can get in the water with and feed sharks and stingrays.
2. Education: Ocean World also offers a "trainer for a day" package. This allows visitors to see Ocean World from behind the scenes, learning how the staff takes care of and trains the dolphins and other creatures housed here. There is a training session with a baby sea lion, a dolphin training class, a Q&A session with trainers, as well as access to all of the park's shows. Lifestyle Holidays Vacation Club shares that ticket holders will also get a chance to snorkel in the Tropical Reef Aquarium and receive Ocean World gear to wear home.
3. Nighttime fun: After a day of exploring the different animal-themed shows and experiences around the park, Ocean World offers visitors a chance to live it up with their Ocean World Nightlife. Visitors can have a meal or drink at the Ocean World Terrace, which overlooks the beautiful Caribbean. There is also the Show Bravissimo, which features more than 30 dancers performing a variety of routines from around the world. The show is only put on Wednesdays, Fridays and Saturdays. The minimum age for both the Terrace and the Casino is 18 years old.
When travelers are looking for extraordinary luxury, they can depend on the options that are available through Lifestyle Holidays Vacation Club. The stunning resort in the Dominican Republic has become a second home to the members that anxiously await their visits each and every year as it offers them extraordinary chances to craft the perfect getaways with their loved ones. Ever committed to giving guests an unforgettable vacation experience, Lifestyle Holidays Vacation Club continually adds new options for members, such as its new resort offerings in Mexico, that they are encouraged to take advantage of. To learn more about these exceptional vacation experiences with Lifestyle Holidays Vacation Club, visit http://www.lifestyleholidaysvc.com/
###
Lifestyle Holidays Vacation Club
Player Cofresi | 57000 Puerto Plata, Dominican Republic
Telephone: 809-970-7777
Fax: 809-970-7465
For information on the media release of this piece, contact Walter Halicki at (877) 390-1597 or visit http://JWMaxxSolutions.com.