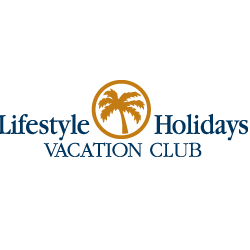 PUERTO PLATA, DOMINICAN REPUBLIC (PRWEB) October 01, 2015
Lifestyle Holidays Vacation Club is one of the top vacation providers out there, offering top of the line service to all those who are hoping to plan their dream vacation this fall. This customer-service oriented team is hoping to find just what travelers hope, wish and need during their planning process, and to do these things and more by offering the best accommodations and amenities.
Lifestyle Holidays Vacation Club knows the fall season is an amazing time to travel for many reasons, but there are even more to visit the Dominican Republic during this time of year. The country is known for having some of the best sightseeing all around the globe, and the year-round warm temperatures make this a perfect getaway for all those who are hoping to get a break from weather that's already getting colder back home. Here are some of the best areas to visit during a trip.

Catalina Island: A stunning sight to be seen, Lifestyle Holidays Vacation Club shares that an afternoon on Catalina Island will chase anyone's blues away. For those who want to learn more about the history of the island while also getting assistance checking out the sights will be interested in getting a tour of the area, and there are plenty to choose from.
Altos De Chavon: This unique place is where architects recreated a Mediterranean style village like something similarly found in Europe. Lifestyle Holidays Vacation Club shares this is where travelers can truly take in some of the best examples of architecture, and enjoy the sights of La Romana and the Chavon River as well.
Damajaqua Cascades: Truly one of the most beautiful sights around, these stunning waterfalls are one of the best sightseeing opportunities for any traveler who is spending time in the Dominican Republic. Located in Puerto Plata, this hiking excursion paves the way for all those interested in the sightseeing as well as the sport. The hike is considered intermediate to difficult, so be sure to start slow and enjoy the many waterfalls of the area.
Lifestyle Holidays Vacation Club shares all this and more is waiting for travelers who will be visiting the Dominican Republic this fall. When travelers are looking for extraordinary luxury, they can depend on the options that are available through Lifestyle Holidays Vacation Club. The stunning resort in the Dominican Republic has become a second home to the members that anxiously await their visits each and every year as it offers them extraordinary chances to craft the perfect getaways with their loved ones. Ever committed to giving guests an unforgettable vacation experience, Lifestyle Holidays Vacation Club continually adds new options for members, such as its new resort offerings in Mexico, that they are encouraged to take advantage of. To learn more about these exceptional vacation experiences with Lifestyle Holidays Vacation Club, visit http://www.lifestyleholidaysvc.com/
###
Lifestyle Holidays Vacation Club
Player Cofresi | 57000 Puerto Plata, Dominican Republic
Telephone: 809-970-7777
Fax: 809-970-7465
For information on the media release of this piece, contact Walter Halicki at (877) 390-1597 or visit http://JWMaxxSolutions.com.