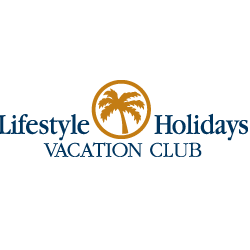 Puerto Plata, Dominican Republic (PRWEB) April 22, 2015
When travelers are trying to craft the perfect vacation experience, they want to make sure that they have chosen a destination and accommodations that will allow them to appreciate true luxury and give them access to a number of fantastic entertainment options. Lifestyle Holidays Vacation Club knows that one of the most important parts of a great vacation is enjoying amazing dining options throughout the trip, and at the Lifestyle Resort in the Dominican Republic, there are ample opportunities for guests to enjoy an array of unique dining experiences, each of these giving visitors the chance to travel the world through amazing dishes, and to try amazing culinary masterpieces as well.
There are 14 different restaurants available at the Lifestyle Holidays Vacation Club Resort in the Dominican Republic. The restaurants at the resort are varied, giving guests a chance to try a little bit of everything during their stay. For International offerings they can stop by The Peal or Casablanca which each offer an international buffet, or enjoy international cuisine at Moonlight. For Mexican food, Trapiche Paradise is the ideal choice, and Indochine and Kimonos offer Asian dishes. Italian dishes can be found at Bellini and Basil and Tomatoes and those who want to embrace the stunning and vibrant Dominican Republic culture can try authentic Dominican dishes at El Pilon. These are just a few of the many extraordinary dining experiences available to guests while they are staying at the Lifestyle Holidays Vacation Club Resort.
These varied dining experiences will offer travelers the chance to enjoy great meals with their families and friends while enjoying the setting of the beautiful Dominican Republic. In addition to these varied dining options, there are also 30 distinct bars at the resort as well. At these, visitors can enjoy a great night out sipping some of the delicious signature Lifestyle cocktails with their friends or a date. With so many options, a night out with Lifestyle Holidays Vacation Club is unlike any that guests have experienced before.
When travelers are looking for extraordinary luxury, they can depend on the offerings that are available through Lifestyle Holidays Vacation Club. The stunning resort in the Dominican Republic has become a second home to the members that anxiously await their visits each and every year, as it offers them endless chances to craft the perfect getaways with their loved ones. Ever committed to offering unforgettable vacation experiences, Lifestyle Holidays Vacation Club continually adds new benefits for members, such as its new resort offerings in Mexico. To learn more about these exceptional vacation experiences with Lifestyle Holidays Vacation Club, visit https://www.lifestyleholidaysvc.com/.
Lifestyle Holidays Vacation Club
Player Cofresi | 57000 Puerto Plata, Dominican Republic
Telephone: 809-970-7777
Fax: 809-970-7465
For information on the media release of this piece, contact Walter Halicki at (877) 390-1597 or visit http://JWMaxxSolutions.com.