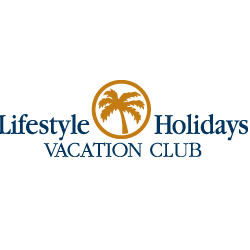 Puerto Plata, Dominican Republic (PRWEB) December 12, 2014
A stay with Lifestyle Holidays Vacation Club this holiday season is the gift that just keeps on giving. Lifestyle has long been known for the excellence that it offers its members from the fantastic accommodations and amenities that are found at the resort to the stunning setting the Dominican Republic has to offer. Top Dominican Republic resort Lifestyle Holidays Vacation Club is simply one of the most sought after vacation spots in the world. The love that this amazing resort receives from its fans and members is in part due to the endless offerings that it provides its guests for entertainment. In fact, this holiday season, guests are in for a special treat as the resort readies for the season.
For travelers who will be staying with Lifestyle Holidays Vacation Club for Christmas week, there will be several amazing events and activities available around the resort to fill them with the holiday spirit. Events leading up to the Christmas Holiday include a V.I.P welcome party and a Christmas Charity event for children. But the real magic begins on Christmas Eve.
On the night before Christmas, there will be several events taking place throughout the resort. There will be a Bethlehem Live Christmas Story showcase, trivia, a Christmas eve party, a gala dinner, and an event with "The Marvel Heroes Squad." Lifestyle Holidays Vacation Club will also have a number of events going on Christmas Day. These include an event with Santa Claus for the kids, a Christmas Brunch, extreme games and a foam party, a madness party, a magic show, a special international dinner, and even a traditional Catholic Mass will be offered.
In the days following Christmas at the resort, there will still be a number of events, such as special dinners, a balloon war, and live band performances. These will all be taking place leading up to the New Year's Eve celebrations that will also be at the resort the following week. All of these events paired with the stunning beauty of the Dominican Republic make Lifestyle Holidays Vacation Club the perfect place to spend the holidays with family and friends. For more information about a Christmas Vacation with Lifestyle visit http://www.lifestyleholidaysvc.com/.
###
Lifestyle Holidays Vacation Club
Player Cofresi | 57000 Puerto Plata, Dominican Republic
Telephone: 809-970-7777
Fax: 809-970-7465
For information on the media release of this piece, contact Walter Halicki at (877) 390-1597 or visit http://JWMaxxSolutions.com.