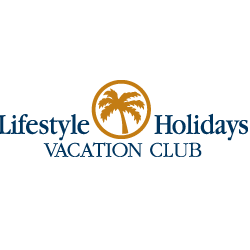 Puerto Plata, Dominican Republic (PRWEB) December 15, 2014
Lifestyle Holidays Vacation Club recognizes how important it is for those who are going on their holiday vacations to have an experience that is without equal. The holiday season is a special time of year, which is why is it is more important than ever that those who choose to spend their vacation time with Lifestyle this year are offered a variety of experiences that will allow them to have that truly unforgettable experience. To ensure that every guest has the perfect holiday vacation with Lifestyle Holidays Vacation Club, the resort has some amazing holiday events going on throughout the Christmas and New Year's weeks, and here they share some of the most exciting ways to enjoy the New Year while at the resort.
The week of Christmas at the resort will be comprised of several amazing events to get visitors in the mood for the holiday season, but the fun does not stop once Christmas has passed. In fact there are several amazing events that will be going on in the days following Christmas as members and staff gear up for New Years. Some of the most exciting events including fun battles at the pools, a variety of different events from music challenges to coconut throwing, special themed dinner nights that celebrate favorites from Italy, America, and Asia, music shows, and parties.
The fun at Lifestyle Holidays Vacation Club really starts to heat up on New Year's Eve when the resort hosts some of its most exciting events. Guests will be able to attend an amazing comedy show, celebrate at a V.I.P. New Year's Eve Bash, enjoy a gala dinner, play games, and of course count down to the New Year with amazing musical entertainment. The festivities continue on New Year's Day with parties, galas, and shows that will get the New Year off to a great start for guests at the resort.
When it comes to choosing a perfect holiday destination, there are a variety of choices, but a stay with Lifestyle Holidays Vacation Club is one that certainly will not disappoint. Visit http://www.lifestyleholidaysvc.com/ for more information on spending an unforgettable week with Lifestyle Holidays Vacation Club for the holidays.
###
Lifestyle Holidays Vacation Club
Player Cofresi | 57000 Puerto Plata, Dominican Republic
Telephone: 809-970-7777
Fax: 809-970-7465
For information on the media release of this piece, contact Walter Halicki at (877) 390-1597 or visit http://JWMaxxSolutions.com.