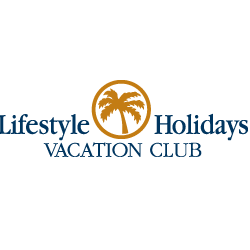 Puerto Plata, Dominican Republic (PRWEB) March 17, 2015
When travelers are looking for an unforgettable vacation experience, they are sure to find it by visiting the Dominican Republic with Lifestyle Holidays Vacation Club. When they head to this extraordinary destination and stay at the stunning Lifestyle resort, they will be welcomed with a number of one of a kind vacation opportunities that they cannot find anywhere else. From romantic couples getaways to fun family vacations, the resort has something for every traveler including entertainment options, special events, kids and teens clubs, pools, gourmet restaurants, and even 7 unique beaches that each offer visitors new chances to relax in paradise. Any traveler who stays at the resort will have the vacation of their dreams, and when they want a little something extra for their trip, they can also take advantage of one of the local attractions that are discussed and recommended by Lifestyle Holidays Vacation Club here.
1. Estancia Natura at Spirit Mountain: Spirit Mountain is an extraordinary attraction to visit for those who want a unique tour. The organic coffee plantation and reserve is a great place to catch a tour says Lifestyle Holidays Vacation Club. March is the perfect time to see the plantation come alive, as it is smack dab in the middle of harvest season. During this time attendees will be able to see the operations of the plantation and can even get involved on the action themselves. This is also a great place to learn about sustainable farming practices.
2. Cathedral Primada de America: This is one of the most stunning architectural and religious sites in the Dominican Republic and is a perfect site for those who love to see history come to life. Lifestyle Holidays Vacation Club shares that there are also a number of fantastic art pieces within the Cathedral that are equally stunning. Those who want to take a trip to this amazing site can book a tour to enjoy it when they visit the Dominican Republic this spring.
3. Park of Three Eyes of Water: Those who are looking for a little extra adventure are sure to be very excited when they take advantage of tours at this popular site. The park is made up of a series of connected caves that are unforgettable to see and even more fun to explore. Tourists can see the caves by traveling through them in a boat that sails down the river that runs through the cave. The site can also be enjoyed from viewpoints above.
Travelers who make sure that they plan their upcoming vacation with Lifestyle Holidays Vacation Club are in for a treat when they lose themselves in the Dominican Republic. For more information visit http://www.lifestyleholidaysvc.com/.
###
Lifestyle Holidays Vacation Club
Player Cofresi | 57000 Puerto Plata, Dominican Republic
Telephone: 809-970-7777
Fax: 809-970-7465
For information on the media release of this piece, contact Walter Halicki at (877) 390-1597 or visit http://JWMaxxSolutions.com.