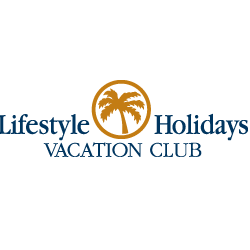 Puerto Plata, Dominican Republic (PRWEB) May 05, 2015
A membership with Lifestyle Holidays Vacation Club is one that allows travelers amazing opportunities during their time away from home. Through Lifestyle, these members have access to amazing amenities and luxurious accommodations in paradise with locations in the Dominican Republic and favorite Mexico destinations such as beautiful Cancun. Lifestyle is always happy to bring members new opportunities to explore the world and that is why it is excited to introduce new vacation properties for purchase in Cap el Limon in Samana.
This is a new luxury ownership experience available through Lifestyle Holidays Vacation Club in beautiful Cap el Limon, Samana in the Dominican Republic. Those who are interested in this newly acquired real estate will have access to a number of world class vacation amenities worthy of a Lifestyle vacation experience. The luxury villas are right on the beach and are custom designs. In total, there are 40 of these great villas for interested members to enjoy. In this fantastic area there are also other great offerings and amenities like a beach club, café, housekeeping services, and poolside restaurants. The surrounding area also brags local wonders and attractions to enjoy like cliff side whale watching tours and local fishing families who offer fresh catches each day.
When Lifestyle Holidays Vacation Club members take advantage of these new villas they will of course be treated to all of the luxurious perks that they have come to enjoy as a member of the Lifestyle family. They will even have access to resort amenities at the Lifestyle Holidays Vacation Club Resort in Puerto Plata. This includes amazing dinning opportunities, bars and nightlife options, stunning beaches, and resort activities and events. They will also be able to rest assured that Lifestyle will take care of all of their needs and allow them to have the vacation experience of their dreams. Enjoy all of these great new opportunities from Lifestyle Holiday Vacation Club and have a vacation that will not soon be forgotten.
Lifestyle Holidays Vacation Club is a premier travel provider and one of the most beloved names in the industry. Those who are members with Lifestyle know that they will always be treated with the highest level of customer service and that the vacation experiences they enjoy with this company will be nothing short of exceptional. The luxurious Lifestyle Holidays Vacation Club resort in the Dominican Republic provides a home away from home for many travelers while the stunning new resort stay opportunities in Mexico are giving members incredible new one-of-a-kind getaways. To learn more about the many outstanding offerings of Lifestyle, please visit https://www.lifestyleholidaysvc.com/.
###
Lifestyle Holidays Vacation Club
Player Cofresi | 57000 Puerto Plata, Dominican Republic
Telephone: 809-970-7777
Fax: 809-970-7465
For information on the media release of this piece, contact Walter Halicki at (877) 390-1597 or visit http://JWMaxxSolutions.com.