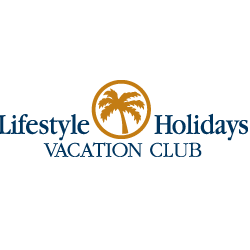 PUERTO PLATA, DOMINICAN REPUBLIC (PRWEB) September 08, 2015
When enjoying a Caribbean vacation in Puerto Plata, travelers may have a tendency to stick to their resort. And who can blame them, with beautiful views, cold drinks and other amazing amenities.
However, Lifestyle Holidays Vacation Club recommends getting out and exploring this beautiful seaside town. There is much to see and do, and a lot of history to learn. In fact, one of Lifestyle Holidays Vacation Club's favorite historical spots is the Amber Museum. Though the name may not excite tourists at first, here are the top three reasons travelers should consider a trip to Puerto Plata's one and only Amber Museum.
1. Ancient history: The Amber Museum gives people two times the historical perspective on Puerto Plata. First, of course, is the amber. Meticulous prepared and cataloged, the museum houses thousands of pieces of Dominican amber, though not all of them are on display. These include one piece that encases a 40-centimeter long lizard in a state of perfect conservation that dates back approximately 30 to 40 million years. The pieces that are not on display are actually studied by researchers from around the globe because of the different creatures that are locked inside, conserved in their original state. Lifestyle Holidays Vacation Club shares that researchers like Dominican amber because it is regarded as the most transparent of all types of amber.
2. Modern history: The museum is located inside the Villa Bentz, an outstanding example of Victorian architecture. Construction started on the home in 1918 and was completed the next year. Commissioned by Augusto Bentz, son of a German immigrant, the home was originally called "La Casa Blanca" or the White House. It was built in the Neoclassic in style; it has a wide gallery on three sides with classical columns; a main building; and a wing with bedrooms and utilities on the backside, adjacent to the court. The Bentz family threw opulent parties there until the Great Depression. After the family lost much of their money, the home was used as secondary school and artist retreat, among other things. It finally became part of the Amber Museum in 1982 after being purchased by Italian couple Aldo and Didi Costa.
3. Shopping: Want to take home a true keepsake of the Dominican Republic? The Amber Museum also offers a full selection of Dominican amber jewelry. Because of their vast collection of amber, they are able to select some of the most beautiful pieces to be shaped into jewelry fitting for any occasion.
The Amber Museum offers guided tours in multiple languages Mondays through Saturdays from 9 a.m. to 6 p.m.
When travelers are looking for extraordinary luxury, they can depend on the options that are available through Lifestyle Holidays Vacation Club. The stunning resort in the Dominican Republic has become a second home to the members that anxiously await their visits each and every year as it offers them extraordinary chances to craft the perfect getaways with their loved ones. Ever committed to giving guests an unforgettable vacation experience, Lifestyle Holidays Vacation Club continually adds new options for members, such as its new resort offerings in Mexico, that they are encouraged to take advantage of. To learn more about these exceptional vacation experiences with Lifestyle Holidays Vacation Club, visit http://www.lifestyleholidaysvc.com/
###
Lifestyle Holidays Vacation Club
Player Cofresi | 57000 Puerto Plata, Dominican Republic
Telephone: 809-970-7777
Fax: 809-970-7465
For information on the media release of this piece, contact Walter Halicki at (877) 390-1597 or visit http://JWMaxxSolutions.com.