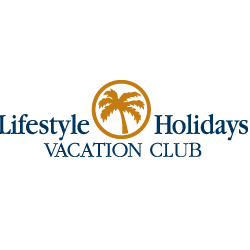 Puerto Plata, Dominican Republic (PRWEB) June 24, 2014
Lifestyle Holidays Vacation Club, a leading provider of luxury vacations, offers the very best of the Dominican Republic to its members. Spend time with the most important people in life while experiencing exciting destinations, luxurious amenities and accommodations, along with some of the best customer service around.
Customer Service is one of the most important elements of running a successful business, and the team at Lifestyle Holidays Vacation Club is very aware of this. The company continues to find new ways to strive towards attaining the complete satisfaction of its clients in order to stand out amongst the competition. In fact, for the past six months, the Lifestyle Holidays Vacation Club Complaints Management Team has tracked fewer complaints than ever before. Insiders reveal that this may be attributed to recent efforts made to react to issues quickly, find both a suitable and effective response in order to best handle the problem, and to take steps to ensure each and every customer is satisfied with the results. With these policies in place, it's no wonder that the decrease took place.
Each year, the Lifestyle Holidays Vacation Club Complaints Management Team takes the time to analyze its reports in order to locate some of the very few customer service issues that do come up. By utilizing this data, the company can determine what the most proactive approach is to continue to create both policies and practices to help ensure the issues do not continue to occur. Receiving fewer complaints this year is a testament to the dedication of Lifestyle Holidays Vacation Club providing travelers with top of the line customer service that simply can't be found elsewhere in the industry.
Lifestyle Holidays Vacation Club members should know that they can depend on this company for fulfilling all of their travel needs. For any consumers who do experience an issue, the team at Lifestyle Holidays Vacation Club knows that by keeping staff well informed and doing whatever it takes to ensure each customer is happy, that these things will help continue the complaints reduction process.
For more information about LHVC and to book a fantastic vacation today, visit http://www.lifestyleholidaysvc.com/.
*****
Lifestyle Holidays Vacation Club
Player Cofresi | 57000 Puerto Plata, Dominican Republic
Telephone: 809-970-7777
Fax: 809-970-7465