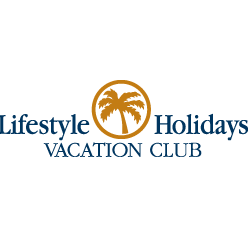 Puerto Plata, Dominican Republic (PRWEB) June 26, 2014
Lifestyle Holidays Vacation Club knows that many people have some complaints when they travel on airplanes. Planes are frequently cramped, leaving little room to stretch, they are extremely noisy, and are usually very cold. While travelers cannot change any of these factors, there are several things that they can do to ensure that they are more prepared for a potential problem. To have a more comfortable and pleasant flight, try some of these easy solutions.
Planes are cold as it is, and they can get even colder for travelers sitting in the exit row or up against windows. Even if a passenger turns off the air nozzle from up above, they can still feel quite chilly. While some airplanes provide blankets to passengers, they often require a small fee and can be small. To avoid these complaints, try to dress in layers when flying, and put them on or remove them if the temperature changes. Bring along a sweater, scarf, or light jacket. Passengers can even stick an extra pair of socks in their purse or pocket to keep their toes warm for the duration of the flight.
Another way to ensure that passengers are more comfortable when they are flying is to wear loose fitting clothes. Instead of trying to make a fashion statement with a mini dress and five-inch heels, choose something that will be comfortable and easy to move around in. Wearing jeans or sweatpants will also keep passengers much warmer than a dress or shorts will.
Lifestyle Holidays Vacation Club says to be prepared when flying by bringing necessary items in carry-ons. If passengers need medication or supplies for a baby, they should be sure to bring them in a carry-on bag instead of putting them in checked-luggage. If someone has asthma, they should have inhalers and other medications on the flight. The general rule of thumb is to be well prepared during the flight.
Because of the small space that each passenger is allotted, Lifestyle Holidays Vacation Club knows that many people complain about how difficult it is to stretch out and fall asleep. Those who are planning on catching some shuteye on the plane should also be prepared with a few simple items. Try bringing along a neck pillow that will instantly make sleep easier and more comfortable. Planes are also quite noisy because of the jets outside and the people talking all around and it can be difficult to tune this all out. Bring onboard noise cancelling headphones or earplugs to enjoy restful sleep without these disturbances.
Travelers who follow these tips will be granted much more enjoyable flights and be prepared for the exciting adventures that await them. To find more helpful tips from Lifestyle Holidays Vacation Club please visit http://www.lifestyleholidaysvc.com/.
******
Player Cofresi | 57000 Puerto Plata, Dominican Republic
Telephone: 809-970-7777
Fax: 809-970-7465